This one was officially in the realm of the UFOs.  Occasional sightings were made in the last decade of this project, a log cabin quilt I started in the final month of my senior year of high school, but for one reason or another, it would always find its way back to a drawer.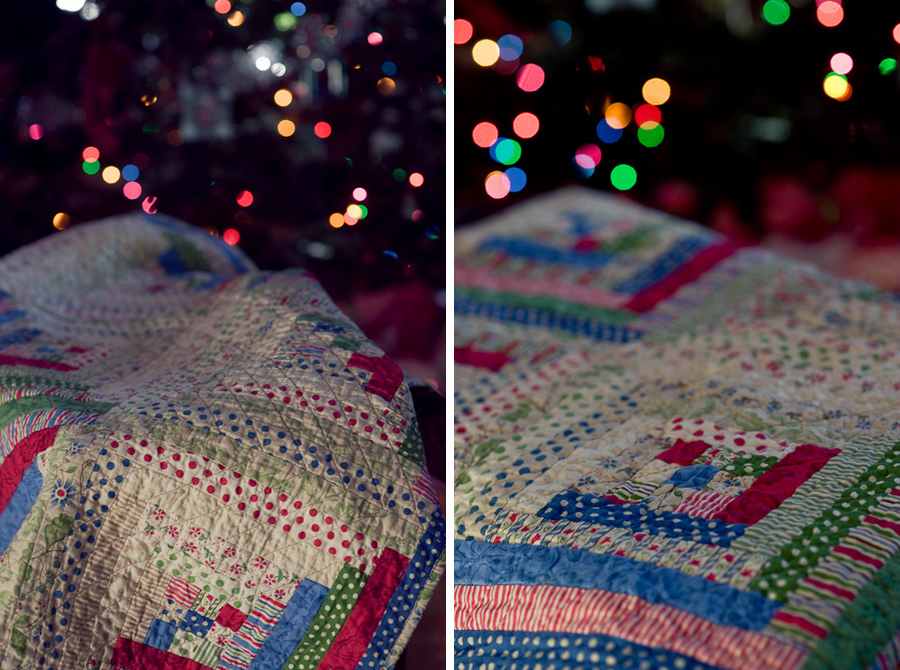 In October our guild had a finish-it-up type pledge where you got to choose what you promised to finish.  This was that project for me, and I was so excited to show it.  When I started making it a decade ago, it wasn't supposed to be a Christmas quilt–the fabrics aren't overtly Christmasy, but as it came together I was definitely feeling a Christmas vibe, which Will brought out for me when I was basting it and he walked by and said "Thank you for making that Christmas blanky for us!"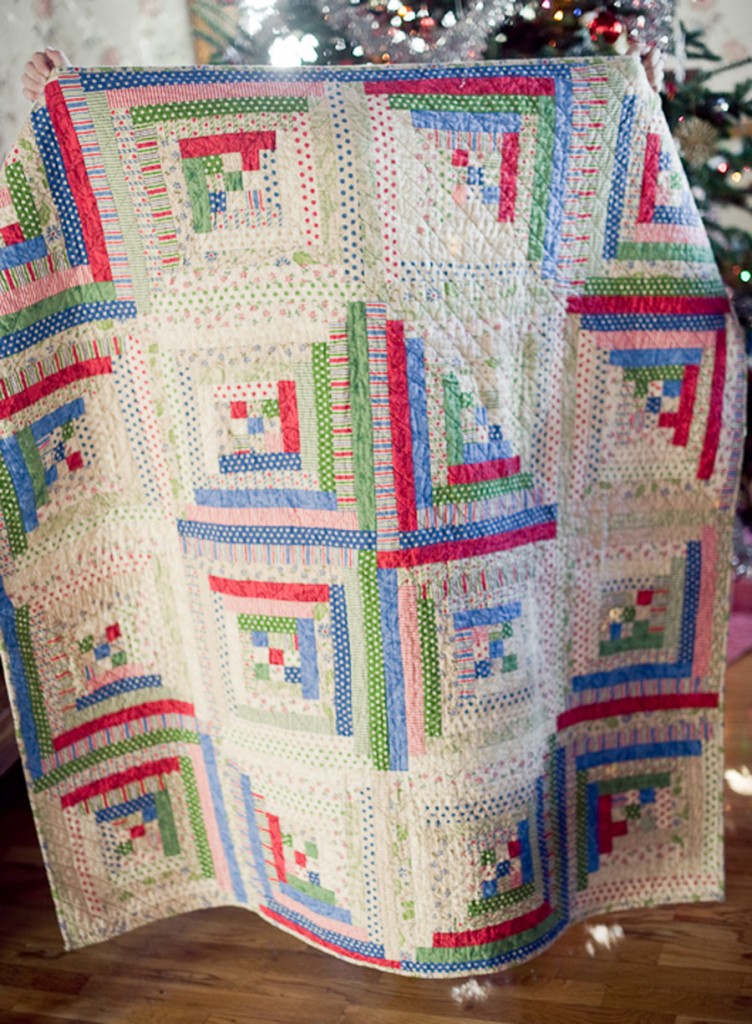 So I finished it up in October, stuck it in my closet with the rest of the off-season quilts, and brought it out again the day after Thanksgiving.  I love it!
This is what happens to quilts in this house.  They are really truly beloved.  My helper Will was holding up the quilt, and as soon as we were done Ellie ran over to claim it.  Here is what happened in the following 60 seconds…