Ellie fell in love with my fleece Linden and wanted one of her own.  Since I had plenty of leftover fleece from my Linden, we now have matching Mommy and Me fleece sweatshirts!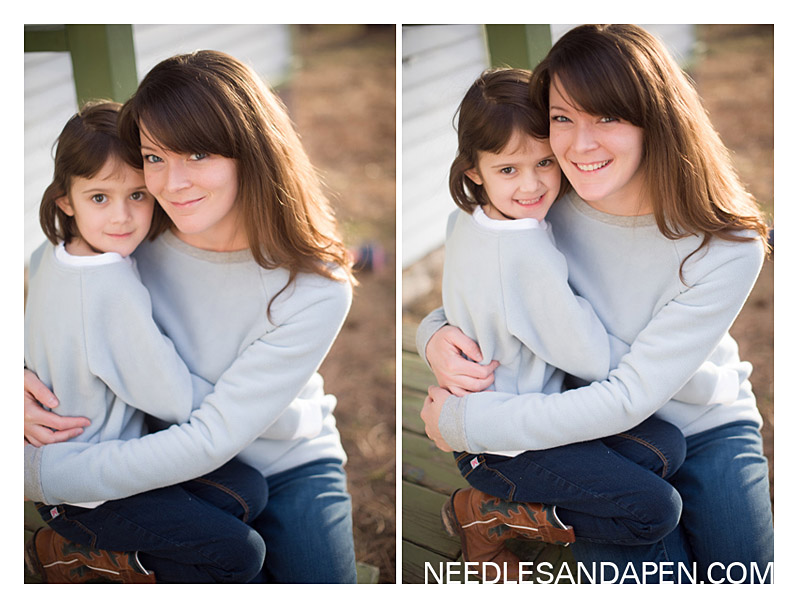 The Linden pattern doesn't come in kid sizes, but I figured any raglan would do.  I found the Simplicity 0298 for $2 at Joanns and so that was the winner!  It wasn't set up for a neckline band, but I read online that a band's measurement should be 85% of whatever you are attaching it to, so I did a little match and was able to add bands to the neck, cuffs, and waist.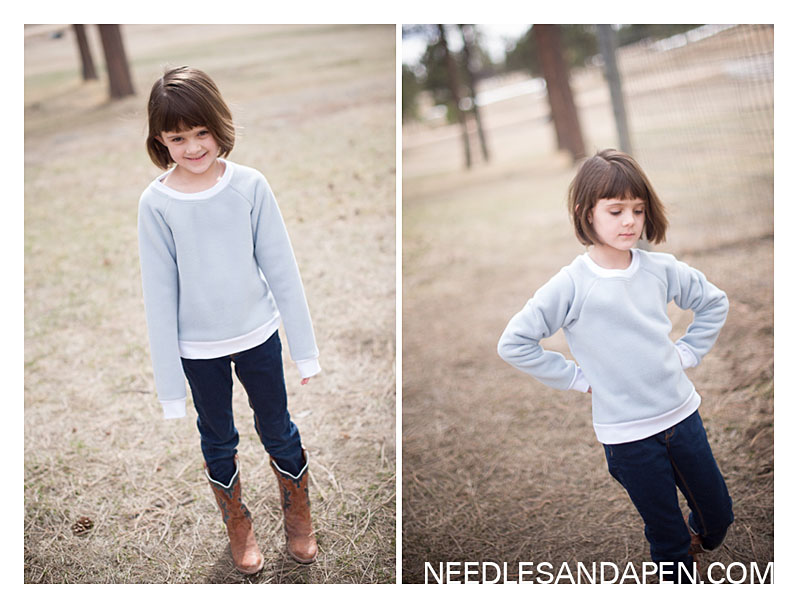 I hadn't intended to use a band for the waist but the pattern is really short.  I made a size 7 for 6 year old Ellie, and while she swims in the girth of it (typical of Big Four pattern sizing), it was surprisingly short.  I made her sleeves long so it can fit through next winter.