It's been a while, but I can say that I've been sewing up a storm!  Since my last post I've completed two quilts, 5 (!!) Jedi costumes, and a bunch of little swap-y/bee/gift items.
This one is an oldie but a goodie–it went out as a thank you to my friend Lisa (who sells the most amazing fine art prints) for some pants she'd sent along to me.  Since she is an awesome cook, I knew just what to make her–one of my favorite aprons.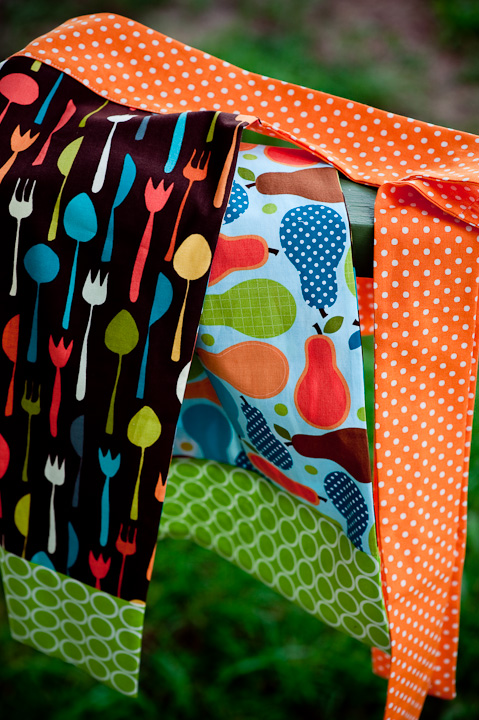 I also crocheted up some of my favorite dishcloths for her (finally taught myself to crochet so I could make all of the amazing things I've been pinning).