I fell in love with the Children at Play border print, but until I saw this dress tutorial at Little Blue Boo I wasn't sure how I'd use it.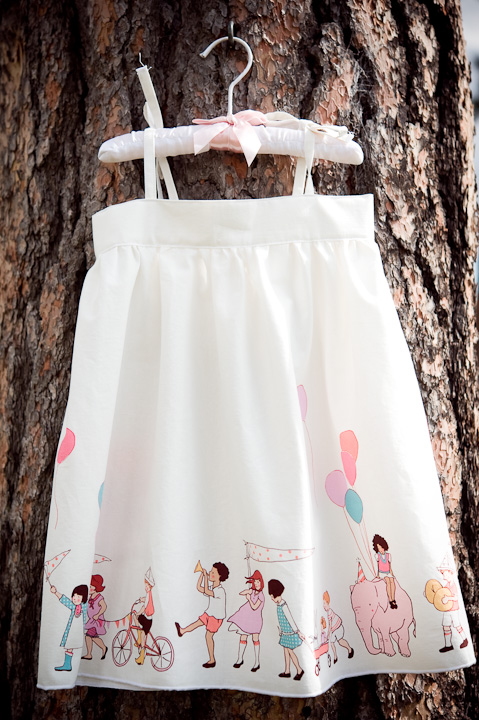 I'm way proud of the way I was able to make the repeat match up perfectly: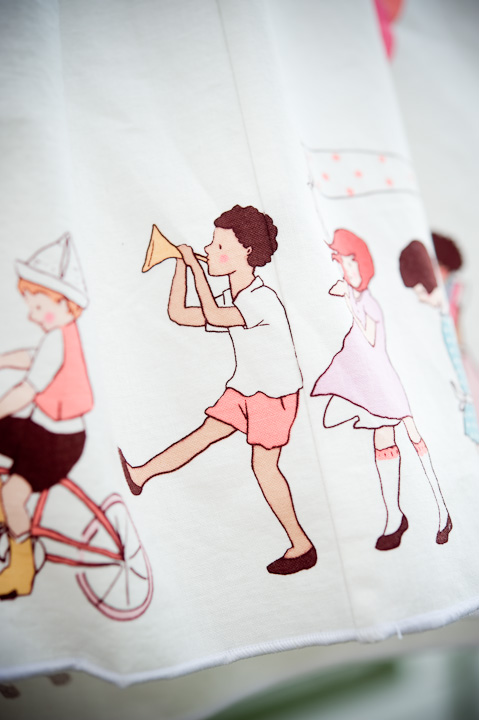 Since the summer is ending, I decided to make this in a 2T for next summer, but put Ellie in it to model it–I figure it will be cute to do a before and after.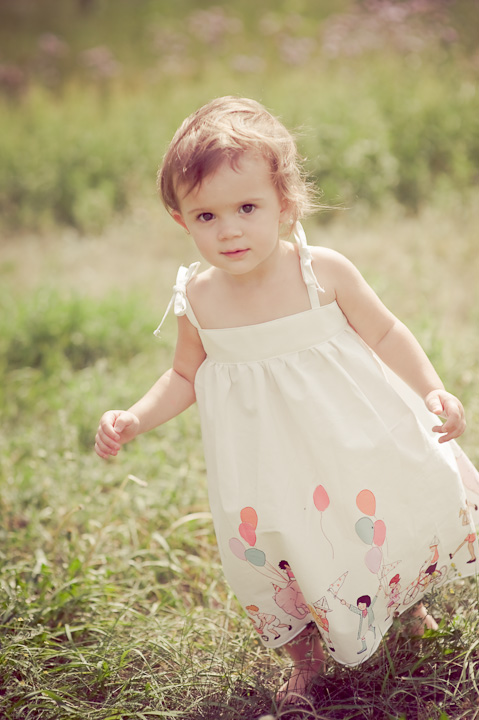 The tutorial is super well written and the whole process is very easy–the hardest part is the gathering (I loathe this step and pretty much suck at it).  I've already got plans to make another one in a different print, though, so it can't be TOO awful!  The only changes I made were to serge the back seams and use a rolled hem.


I wanted to take a few more shots, but Miss Elsie let me know that it was potty time.  Sometimes she signs potty, sometimes she shouts "PEEEEEE!" and sometimes she goes with a less subtle approach.  😛

Tomorrow I'll be back with a new Quiet Book post!  It's already written and scheduled so it is so on.  😛