I wanted to make my nieces dresses for their birthday this summer, and decided that I wanted to make a matching dress for Ellie, too.  I decided on my all time favorite fabric lines, Children at Play by Sarah Jane.  For Ellie I knew I'd make another geranium dress.  For the girls I settled on the open back baby dress pattern, because I had loved it when Ellie was a toddler for easy comfortable dressing on hot days.  Since I knew the girls are often just in diapers on hot days, I figured a diaper cover and barely-there dress would be perfect!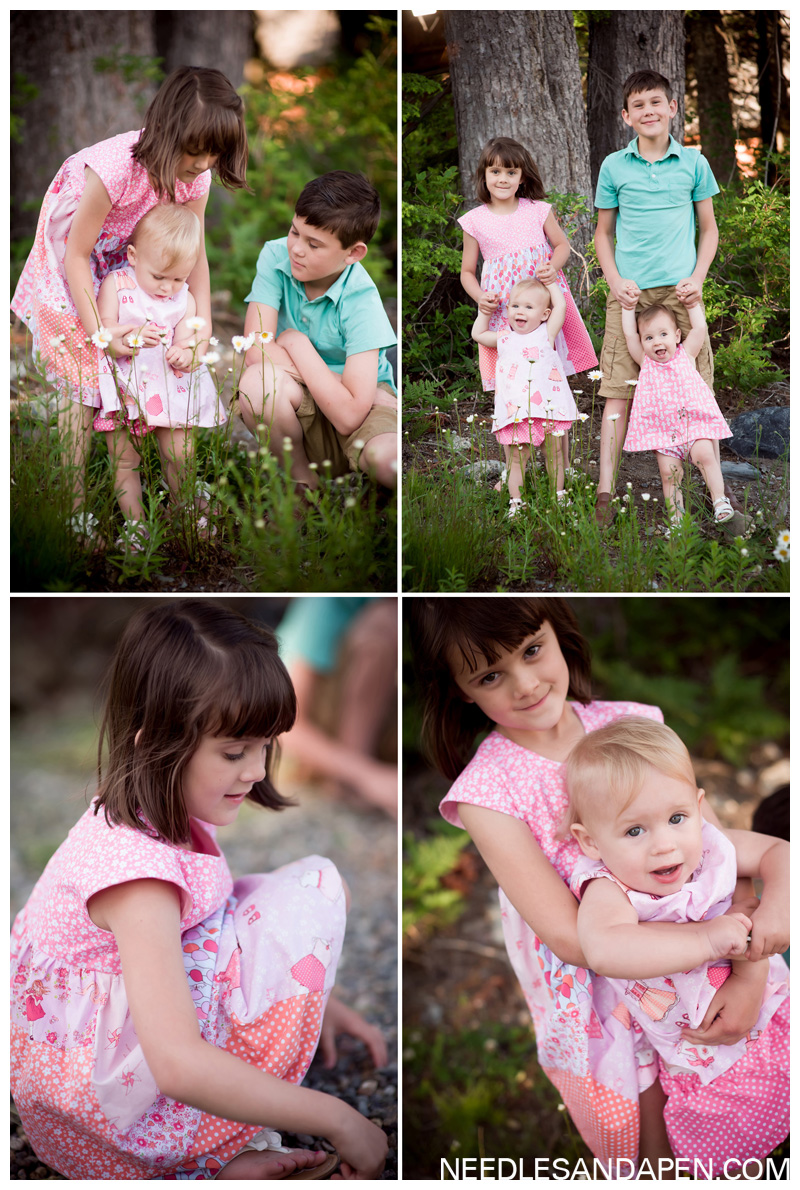 I had not planned to make Ellie's dress a patchwork skirt, but when I opened the piece of fabric I had planned for the skirt, it turned out that I had already used half of it.  I didn't have any single pieces of Children at Play fabric large enough for the skirt, and the twins' dresses were already made so it was too late to change fabric lines, so I improvised with a patchwork skirt!
I kept putting off taking pictures of all of the kids together because I knew it would be hard, but I left it too late and we had to cram in this portrait session on our last day in the wind when everyone was tired after a great hike.  So I'm not thrilled with the pics.  That will teach me to procrastinate!