TUTORIAL FOR THESE TOWELS IS LOCATED HERE
Another long-time-coming kitchen project crossed off the list!  I used this tutorial for making some kitchen towels to tie to the oven–I'm pretty sure the white towels I used were even the exact ones from the tutorial (bar mop towels from Target).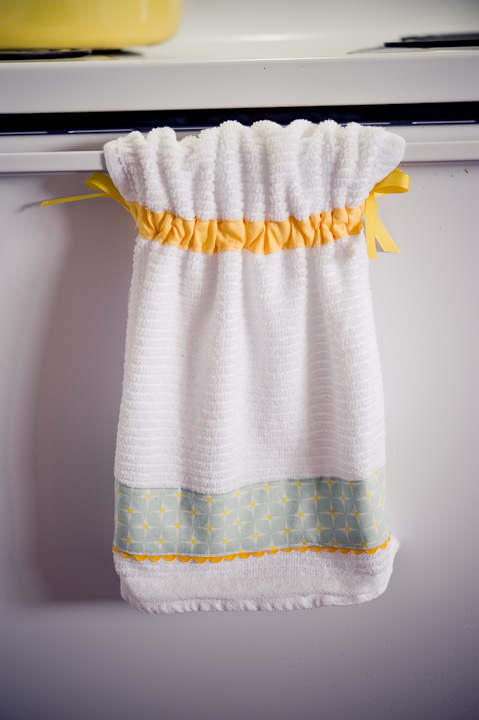 While I love the look of this one, I realized that it wasn't very practical–when I wipe my hands I want lots of nice nubby towel fabric–I don't want to be hitting quilting cotton, so for the rest of the towels I only embellished the top portion of the towel, leaving plenty of hand-drying room below.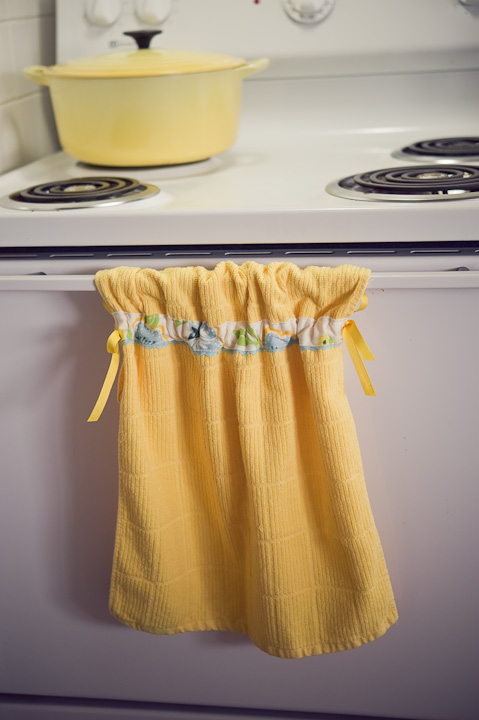 (Isn't it nice that I have such crappy appliances and cupboards to really 'sell' the retro feel?  😉 )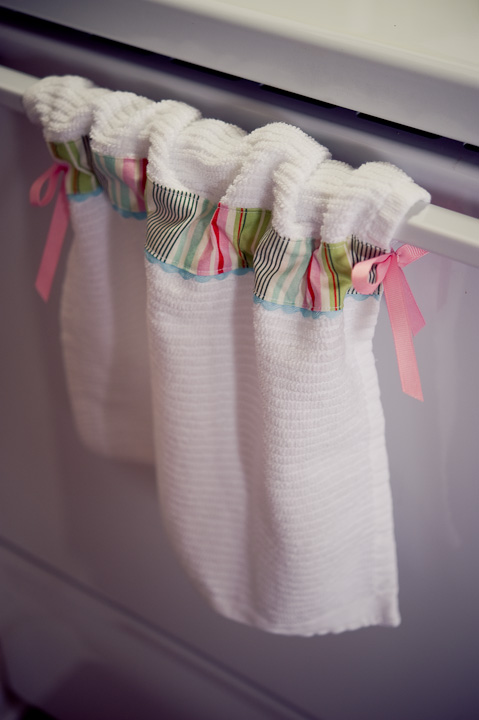 We've been pretty hobo when it comes to towels for a good long while–all too often using old cloth diapers from Will's baby days (the same towels/rags/cloth diapers that I use as pot holders).  But now we'll have pretty towels all tied to the oven, and even better, I was inspired by my efforts to improve the kitchen and I organized our 'linen cupboard' and bought a little box for Ellie's bibs and a box for our towels and now we'll actually be able to find and use the appropriate tool for the job.  (It's a little bit of a miracle after 5 years of tossing them all in a jumbled mess and never being able to find anything.)

In my organizing I came across two old nursing covers, and since we're done with babies and it was tough to decide what to do with them…and then I realized that I could use quilting for what it was actually designed as–re-purposing fabric!  I cut the straps and metal rings off the covers and tossed them into my scrap container, and felt oh-so-wholesome about doing so!