Remember the quilt back that went from pretty stack of fabric to hideous "I-can't-possibly-use-this?"  Well, it wasn't really the fabric's fault.  The strips looked fine, they just didn't look okay with the print I was using.  I realized that the section I had pieced didn't need to be a total loss, though–that it just needed to stand on its own and be upgraded from back to front.  I had a sheet from Target in aqua that was a perfect match for the back, and then all it needed was basting (I tried my hand at the glue spray basting method again–this time with better results) and quilting.  (I used a free motion foot on my Singer 15-91 for a large-ish meandering stipple.  In a flash of inspiration I remembered about halfway through this bad boy that I could reduce the pressure on the foot by unscrewing the screw at the top of the machine [check your manual] and this made things 1000 times easier–I will be doing this every time I use the free motion foot from now on–the generic one I purchased puts a lot more pressure on the fabric than my pfaff free motion foot did, and it makes it exhausting to push/pull the fabric around.)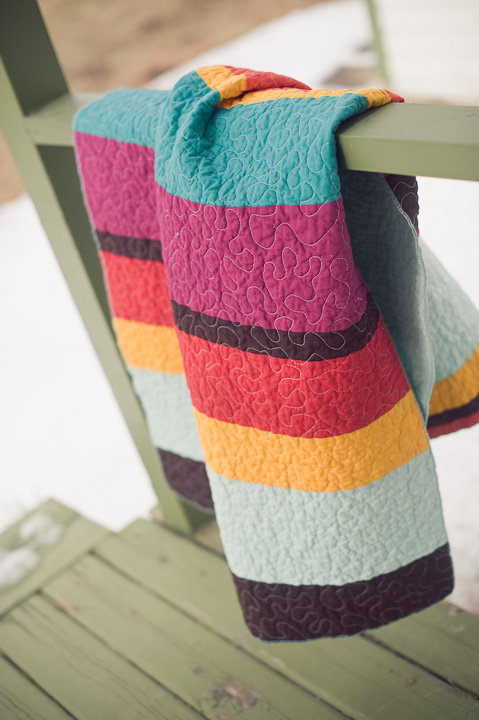 (If you live somewhere warm, try not to feel too smug as you look at my snow.)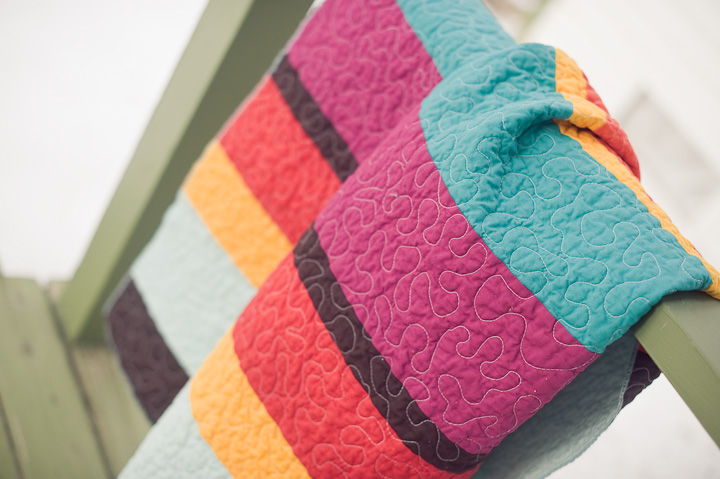 My large meandering has improved since Will's car quilt, but I still have a ways to go!!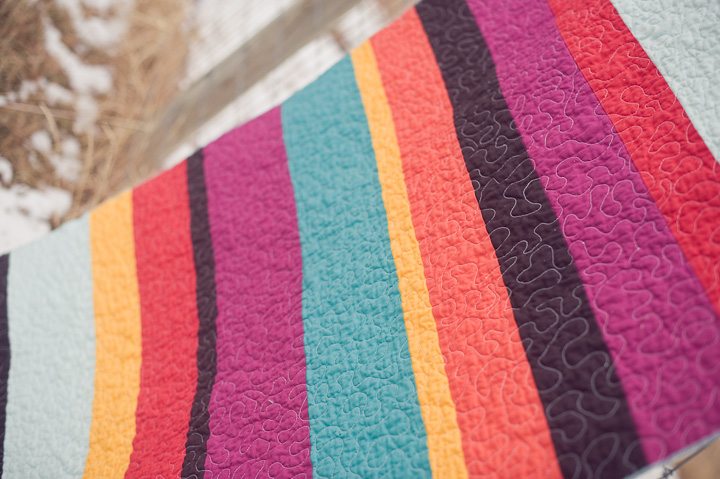 I had a lot of fun with the serged edge of Ellie's stroller blanket, and have been wondering if it would work as well with a quilt with actual batting.  Since this was a quilt I hadn't even intended to make, I figured it would be a good place to experiment!  I am really happy with the result.  It was fast, took away one of my least favorite steps in the quilting process, and looks cute enough.  It's not something I would use on a special quilt, but for an everyday I-don't-care-if-this-lasts-5-years-let-alone-50 kind of quilt, it works!

And a few more photos for good measure.