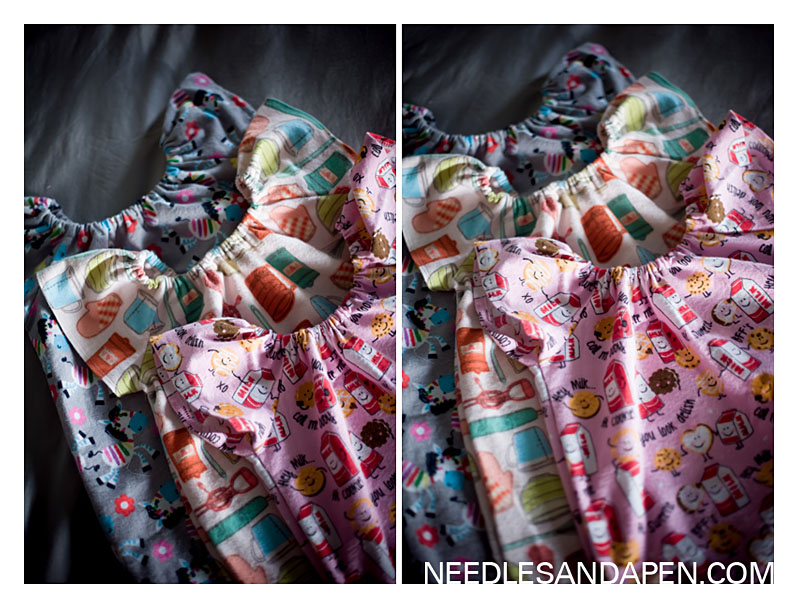 I love the $2 flannel sales at Joann's.  They are impossible to resist with all the cute prints, and I always have the perfect use for them–with a yard and a half Ellie can have a nightgown!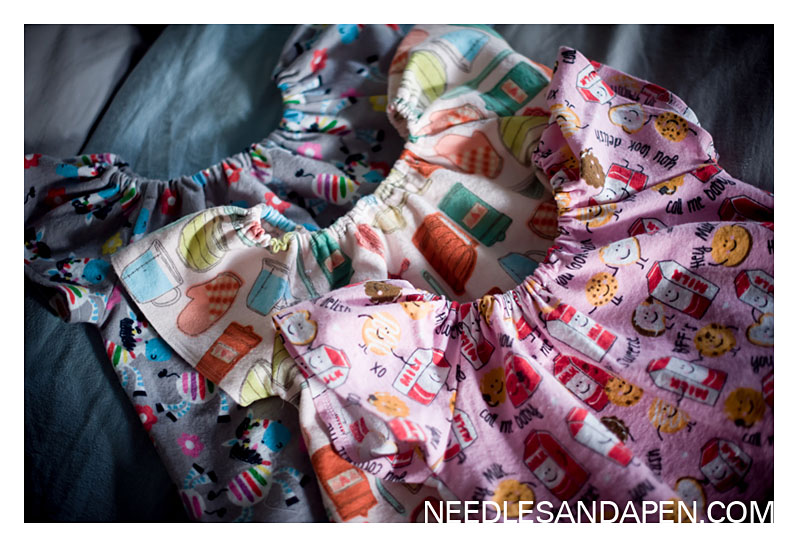 One of the patterns I have absolutely gotten my money's worth from is the Sweet Little Dress pattern–I have been making these nightgowns for Ellie since she was bitty, and now that she's sized out the pattern I just give it a little more length!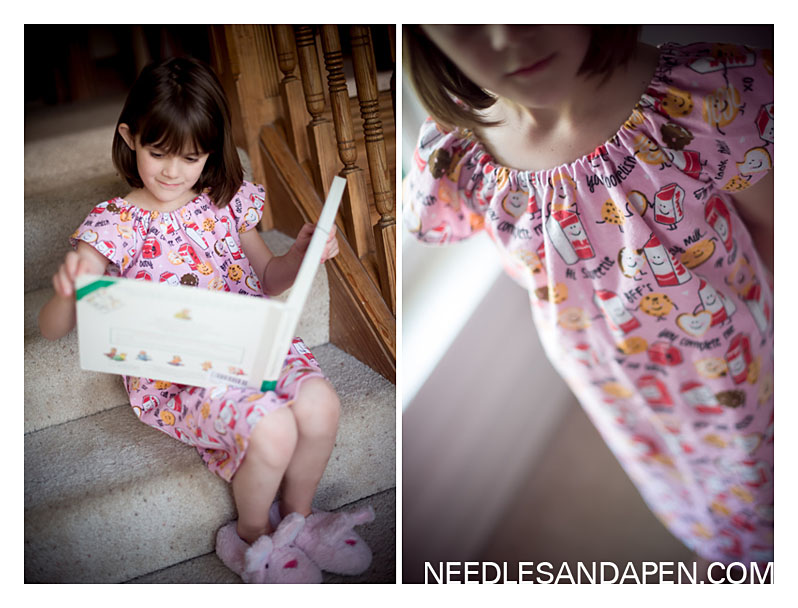 I learned from her Dumbo flannel nightgown that while serged rolled hems work great for the sleeves and hem on quilting cotton nightgowns, it doesn't stay on the flannel.  I properly hemmed the sleeves and hem on these.