This is the dress so nice I made it twice.  In both a true and not so true sense.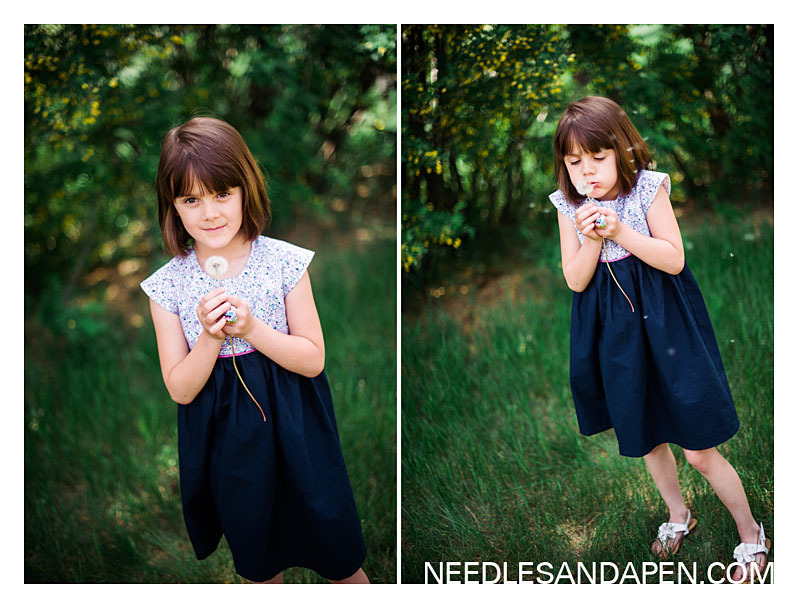 I loved Ellie's first Geranium, so I decided to make another one as a top.  As I added the skirt to the bodice it seemed short, but I trusted the pattern and carried on.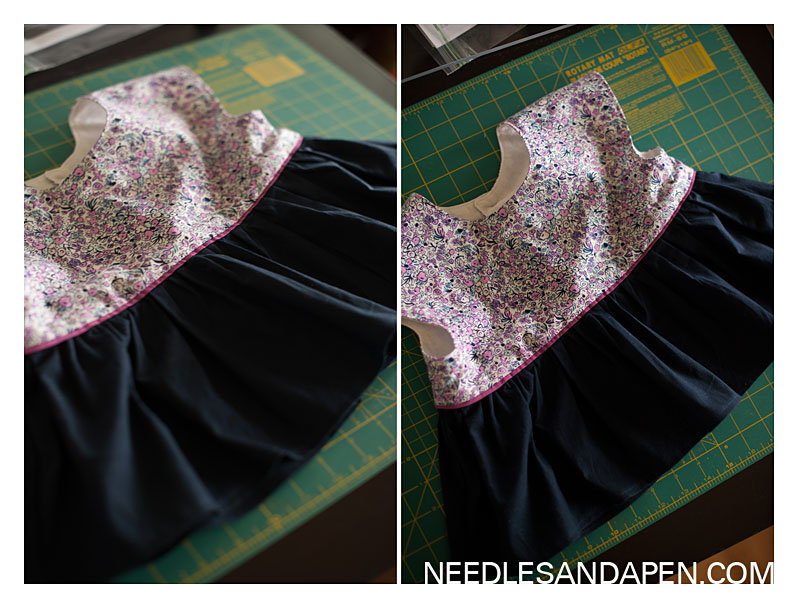 All was good until I tried it on Ellie and it was too short by several inches.  I double checked with the pattern and sure enough, I'd cut it correctly.  I think the pattern is too short by about 3 inches.  Not wanting to mess around and figure out just how short it was, and figuring that one piece dressing is easier anyway, I ripped out the skirt and cut and sewed in a new, dress version skirt.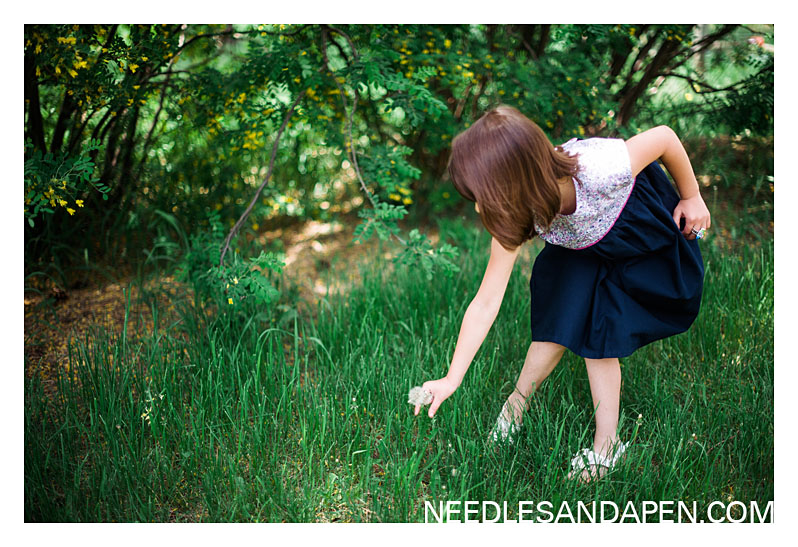 Resewing is always depressing, but I'm glad I pressed on.  I love this dress with the addition of piping.  I used Rae's tutorial and it was great.  It added more hassle than I expected, but it is worth it–that little bit of extra pop makes it all work.

The fabric, as with the last Geranium dress, is from Sarah Jane's Out to Sea line.  With twin girls getting Ellie's hand-me-downs I'm now inclined to make sure I make something to coordinate with whatever the first item I make!