A friend of mine was asked to make a quilt block for a wedding quilt for her nephew.  She asked me to make it on her behalf, threatening the use of puffy paint if I declined.  So, since this quilt block won't have any particular special meaning, I figured it better be just plain awesome.  I based the applique off this beautiful logo by Erika Jessop.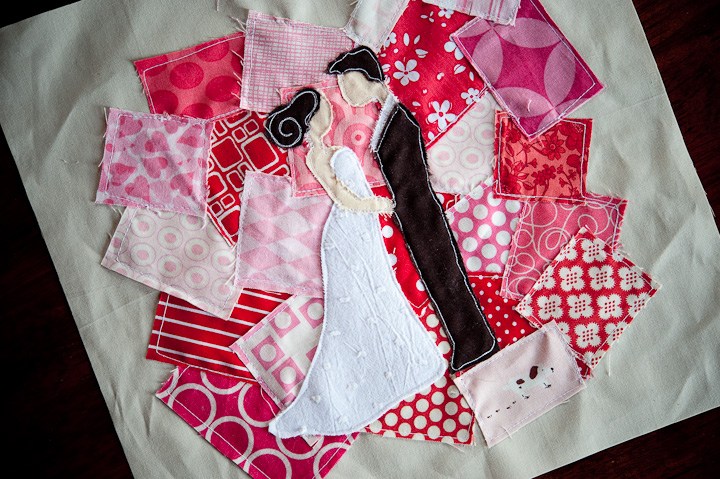 The organizer of the quilt sent along a scrap of the intended border.  I included it in the background squares.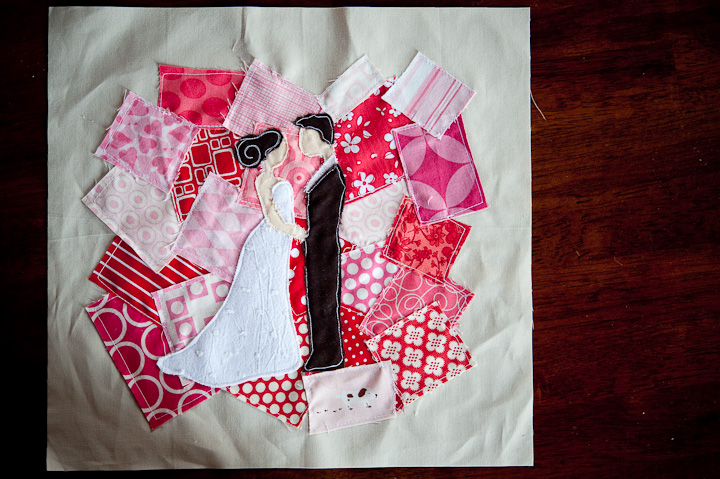 For the wedding dress I cut off a bit of the swiss dot I purchased for another yard sale wrap skirt.  I love the texture it adds!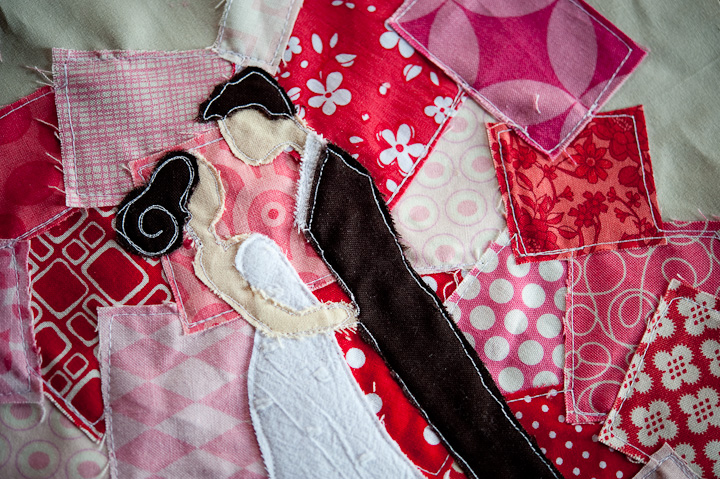 It's hard to let this one go!