It's Sew Mama Sew Giveaway Day again!  If you're visiting for the first time, thanks for checking out my blog!  I hope you'll stop back again or add my feed to your blog reader!  Here's a little mosaic of a few recent projects: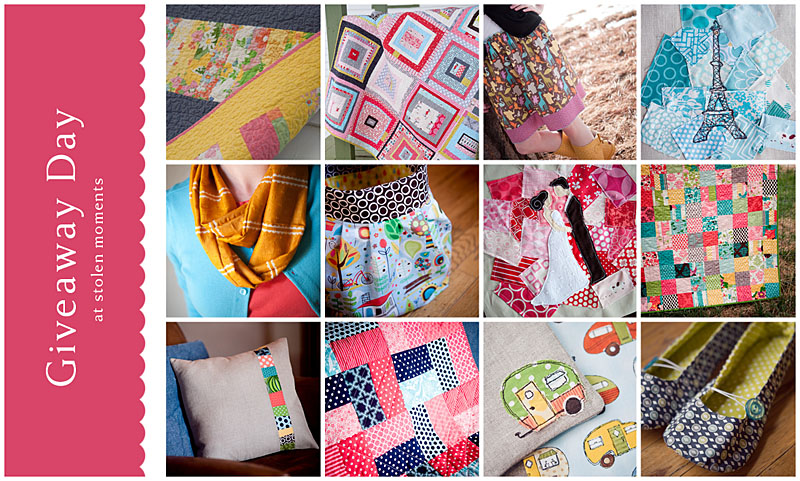 I've been saving my selvedges for a year because many of them are just too cute to throw away, but I don't actually intend to do anything with them.  So if YOU want to make something with them (this picture is just a couple–there's a big bag with lots more), they are all yours!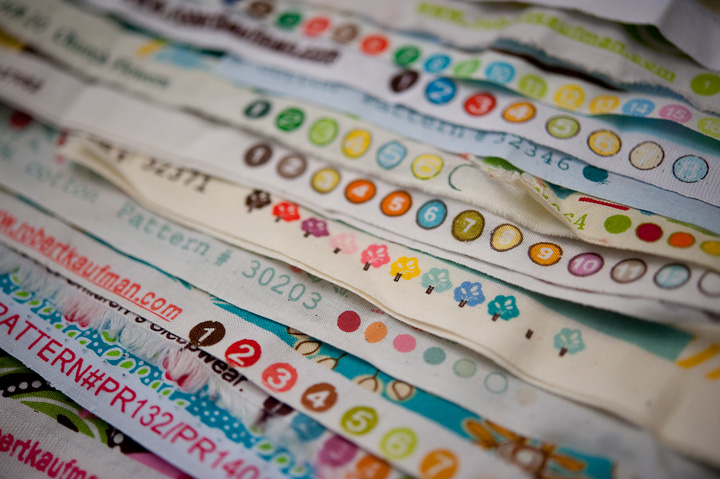 If you would like to win a big bag of selvedges, just comment below!