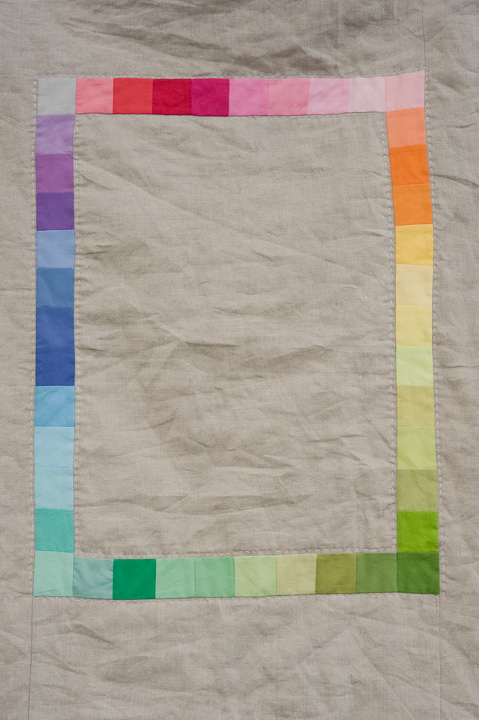 I have been wanting to make my famously cold sister-in-law a quilt for a long time, but couldn't decide on a pattern or fabrics.  I wanted something that would fit in with the style of their home, but struggled to think of something modern enough.  I decided that the FRMQG solids challenge (use at least a little bit of each of the squares in our solids charm pack with the addition of just one other fabric) would be perfect for her, especially if I paired the solids with linen.  I saw a similar quilt somewhere long ago–a rainbow rectangle in the center with a navy background–but I can't remember who made it (sorry!).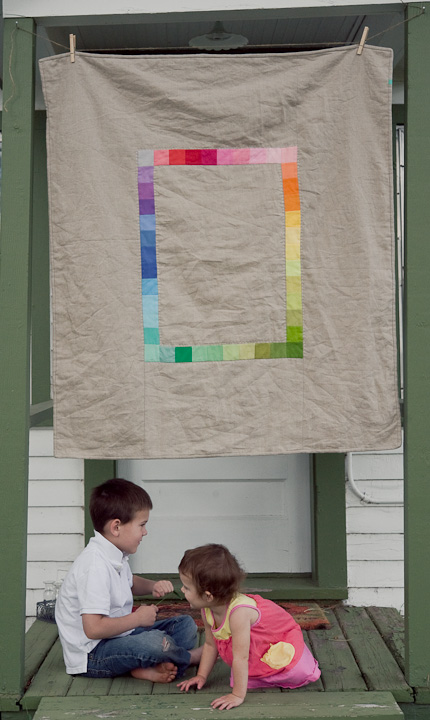 Look carefully, because this is the first and LAST quilt I'll make with true linen.  😛  It's like sewing with burlap–I find it impossible to cut or piece straight and as a result, it's a little wonkier than I would like.  With such a minimalist design, any inaccuracies are obvious!  My favorite part, though, is the tiny bit of aqua in the binding.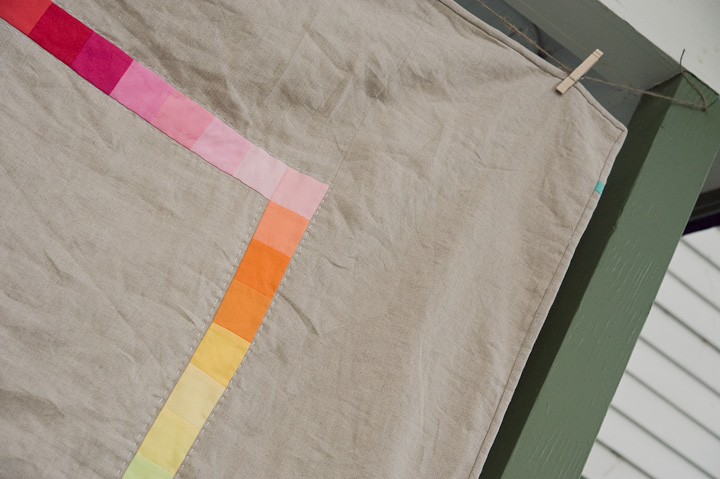 I decided to quilt it very simply by outlining the rainbow box with white perle cotton.  I had so much fun quilting it that I know I'll be using lots more perle cotton!  It's backed with more linen and will hopefully be a perfect lap quilt for Heather's place!