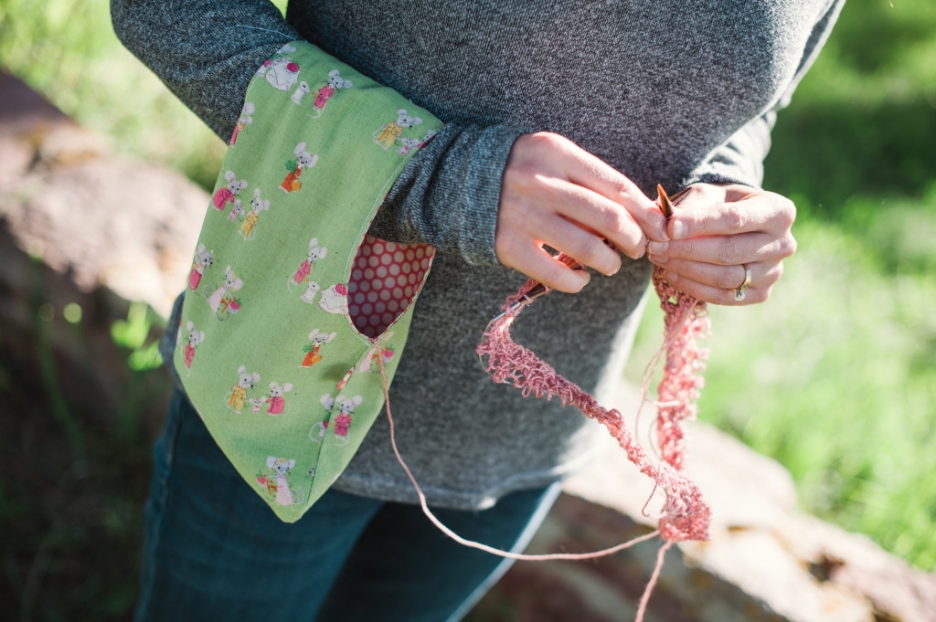 A few months ago my sister-in-law sent me a link to this adorable bag on Etsy.  I knew I could probably figure out how to make one, but I feel strongly about compensating people for awesome ideas, so I asked the seller if she'd considered making a pattern for it.  As luck would have it, she said she was working on a pattern and would let me know when it was done.  Sadly when I went to link up the pattern here I discovered that she's not offering the pattern anymore, so that makes me feel even more lucky to have it–it was wonderfully written and a very satisfying project!
After finishing my Linden last night I was a little sad that some elements hadn't come together the way I'd thought, but I whipped this up in about an hour and now want to make 1000 more with lots of different options–just think of the cute patchwork or embroidery it could feature!  Best part of all, the way it's seamed at the top, the pattern fits onto two fat quarters!  I was really excited about this part because I thought "oh–finally I'll bust into my fat quarter box!" but then I opened it and couldn't bring myself to touch 90% of them because I still see quilts in them all.  But I decided on these two fabrics, a great Japanese print and leftover Heather Ross from a bag I made and never use.  I just adore this print with its babywearing mouse momma, so I'm really excited that it worked for this bag that will see a lot of use!
Supplies:  2 fat quarters and the pattern.