The thing about store bought kid's pajamas is that they are not summer friendly.  In the attempt to keep kids from bursting into flame, they've created outfits that seem destined to keep kids miserable and sweaty.  Enter homemade children's pajamas, where you don't have to worry about pesky fireproof pajama laws and can use nice light cotton in super loose designs!  I made a dress-turned-nightgown for Ellie in February and fell in love with the idea, so now that the temps are in the triple digits I've made her four more.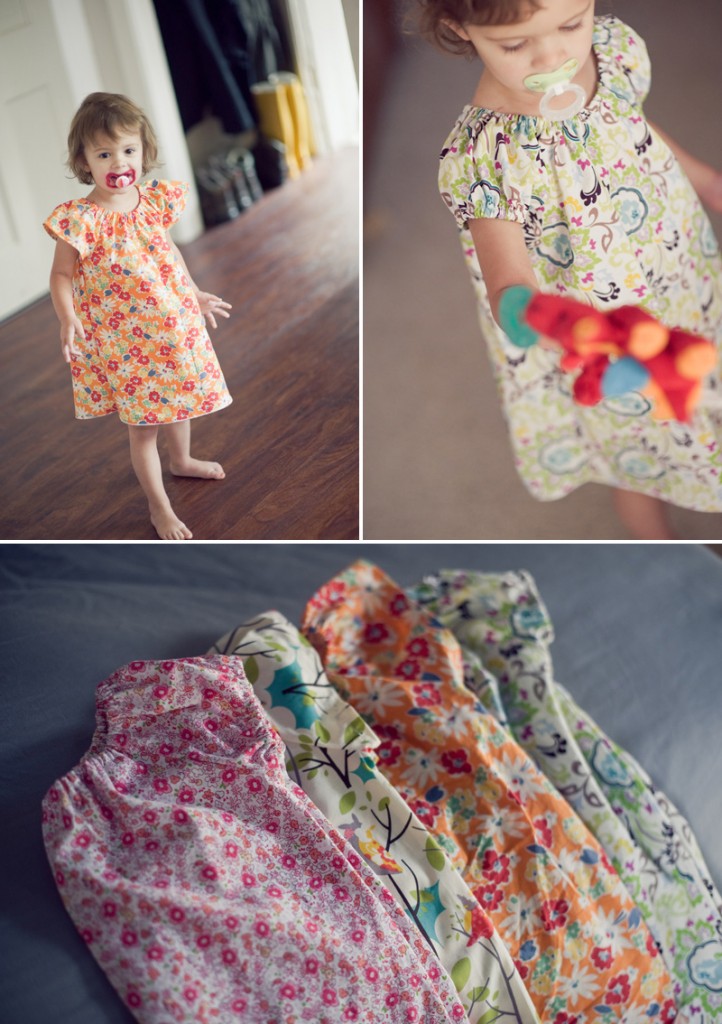 I used the Sweet Little Dress pattern again, and on some of the nightgowns I've skipped the sleeve elastic for more of a flutter sleeve look.  For fabric I raided the stash for some old goodies–Children at Play in the front, then It's a Hoot, what I think is from American Jane Snippets, and then an Anthology print.
Also keeping us cool this record-tying-temperature week (along with my shirts optional policy) is our new Zoku popsicle maker.  The kids are OBSESSED with popsicles, and so when I found a forgotten William Sonoma gift card in my wallet, I opted not to buy the mid-sized pot that we so desperately need, but a silly popsicle gadget that Will has been jonesing for instead.  (I am the essence of fiscal responsibility.)  It has been a huge fun giant hit and I predict that it will stay well in use!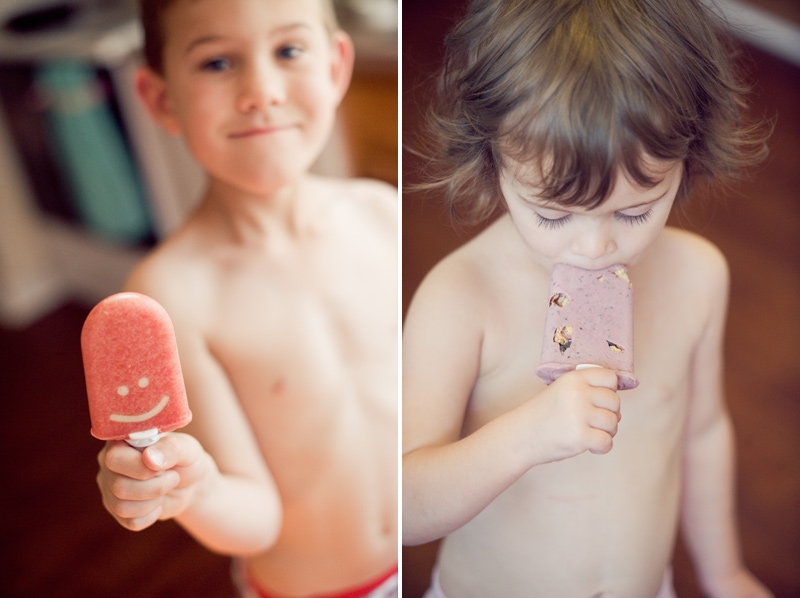 For a month the first words out of Ellie's mouth in the morning are "Popsicle, please, Mommy?"  And all day long the refrain of "Popsicle, please?" has bounced around our walls.  Thanks to the Zoku, for the last couple of days I've been able to say "Okay!" to breakfast popsicles (blueberries, greek yogurt, cream and agave nectar blended together and then granola dropped into the mix).  We've made/invented many delicious popsicles so far, including watermelon/basil/cucumber popsicles and rum-and-coke-sicles and armed with a couple of popsicle books I'm anxious to try some actual recipes this week!  Long live the popsicle!