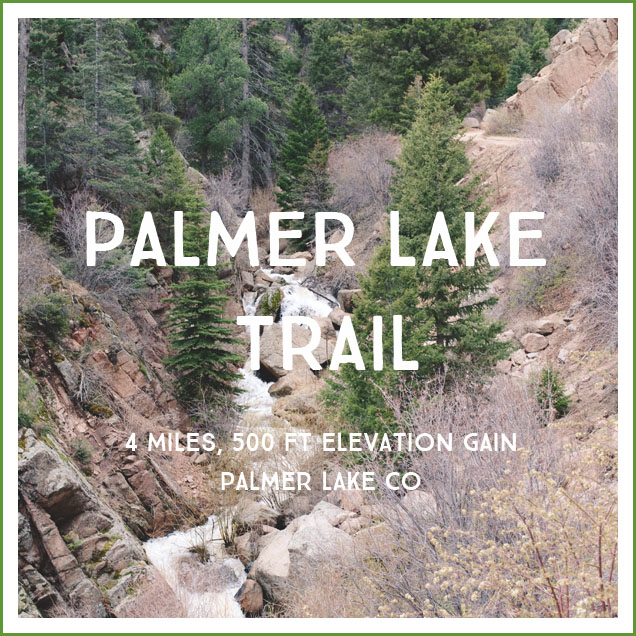 We enjoyed a new-to-us hike this weekend to the Lower and Upper Palmer Lake Reservoirs following the Palmer Lake Trail along North Manitou Creek. The hike to the far end of the Upper Reservoir comes in at just under 2 miles, and the elevation gain on the way up was steady, so it was a good beginning to the hiking season to break in our 5 year old's legs.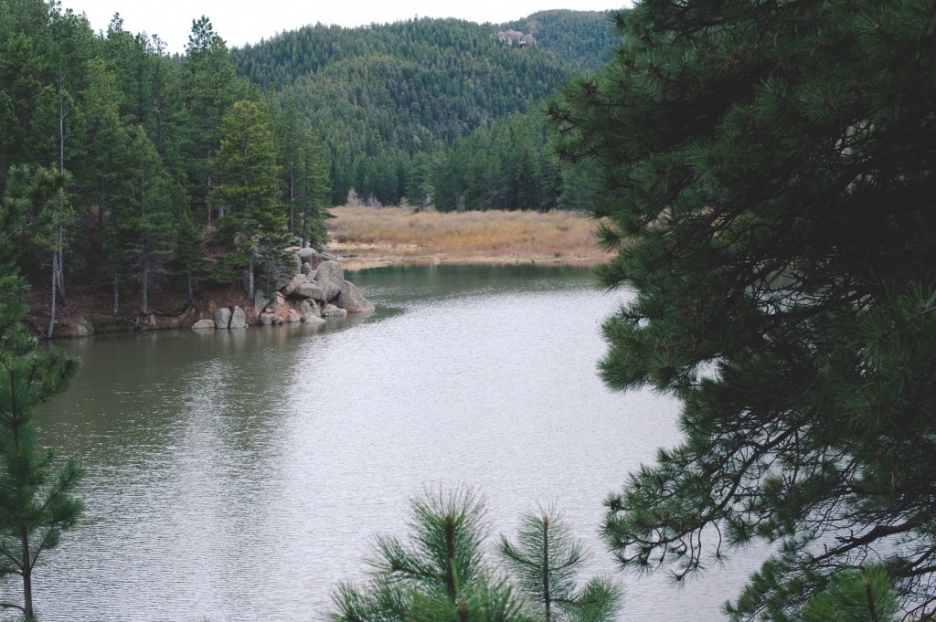 Pros:  Plenty of views of the North Manitou Creek and the two reservoirs, good intermediate distance (I've noticed it's hard to find hikes in the 3-5 mile range), ice cream nearby for an after hike treat.  The 'ice caves' are a detour off the main trail that we will check out next time!
Cons:  Infrastructure and wide road keeps it from feeling like a true escape into nature, popularity means it could be crowded on a day with nicer weather.
Distance/difficulty:  Less steep than Mt Cutler (my favorite beginner hike), this is a longer trail (about 3 miles if you stop when you first come to the Upper Reservoir, 4 if you continue onto the back) and so good for stretching out distance with your little hikers.  Ellie at 5 tackled this as her second hike of the season without any difficulty whatsoever–she have easily gone farther.  I'd say this would be great for an experienced 3 year old or a novice 4 year old.
Directions:  The large parking area is at the end of Old Carriage Rd in Palmer Lake (note: no restrooms or portapotties).  From exit 161 of I-25 travel west on C-105 to Palmer Lake.  Take a left on S. Valley Rd and another left onto Old Carriage Rd.  The parking and trail head are at the bottom of the hill.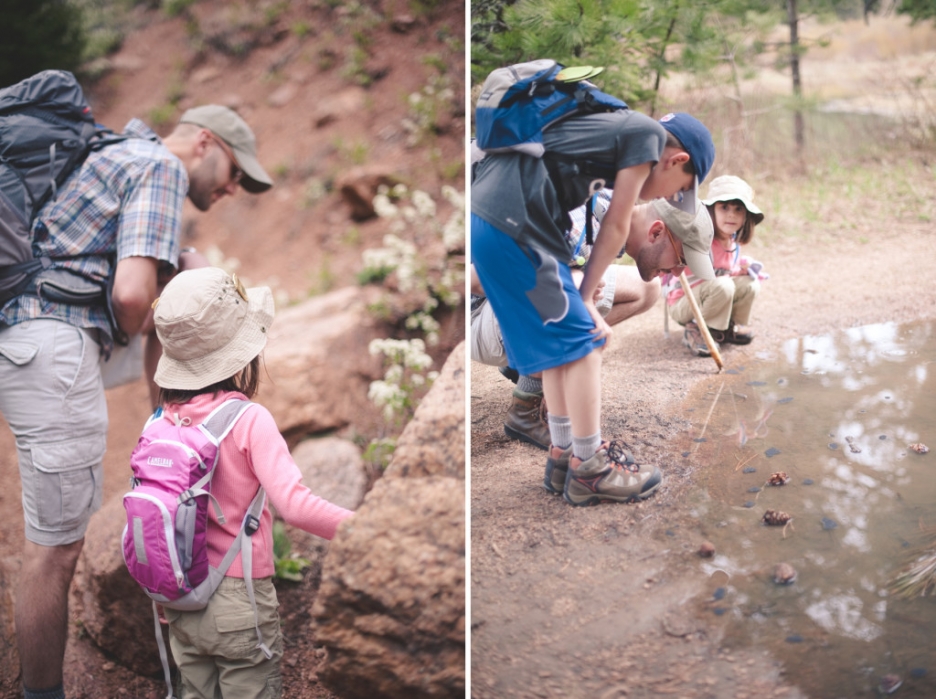 Trail teaching:  Plenty of opportunities for learning on this one!
Purpose of dams and reservoirs (and though these aren't producing hydroelectric power you can certainly talk about how they might–a great segue into some physics with discussion of potential and kinetic energy)

Lots of granite, quartz and pyrite
We spotted wild strawberries as well as a few other flowers.  (As always, please let me know if you can identify any of these flowers–I would love to know the names to share with the kids!)

Discussion of the power of water to erode and sculpt canyons when it is moving quickly, and the way it drops its load and becomes a building influence when the land levels out (you can see this depositing action as the water enters both reservoirs)
Boulder field-more erosion and rock talk!  This would also be a fun place to let kids scramble around if you don't work in a hospital and see death and dismemberment at every turn.

Further reading:  Jennifer has a great description of the hike in her post here.