Mueller State Park campground is Nic's favorite place to tent camp in Colorado.  It's nearby, clean, and has great facilities.  By camping in the tent only campsite loops you get the best of both worlds–all the facilities of a larger RV friendly campground with none of the noise and visual clutter of RVs!  As a park it doesn't have much to offer in the way of great hikes or activities (compared to somewhere like the Sand Dunes), but if you just want a great weekend camping, this is a wonderful spot.  It's also not hard to find nearby activities to keep you busy if you want to leave the park.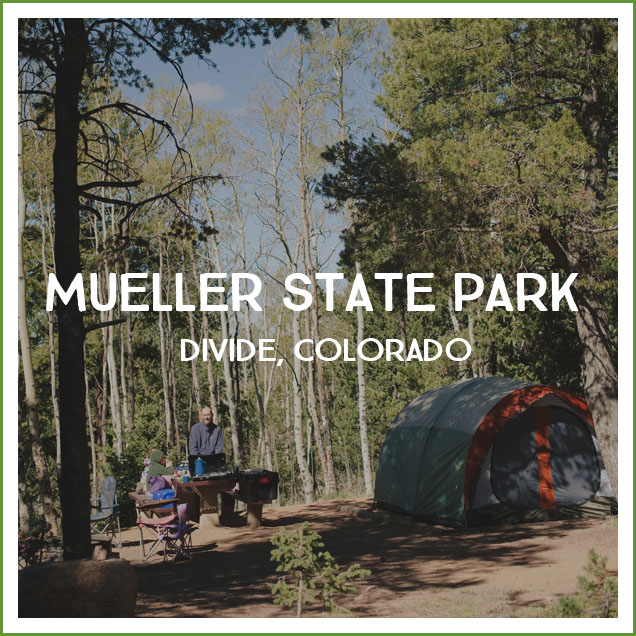 Pros:  The tent-only sites are great, and a very short walk from the parking area.  The facilities are awesome–although there is a vault toilet at the end of the loop, it's just a short walk down to real toilets.  I have a decent fear of a poop monster lunging up and eating me while I sit on a vault toilet, so having a rustic tent-only campsite that is a five minute walk from a real flushing toilet is the dream.  You're completely sheltered from the RV area and won't hear a single generator.
Cons:  You have to pay for both the campsite and Mueller State Park access, so you're hit with two fees.
Campsite recommendations:  We like to stay at Prospector's Ridge, since it is a slightly shorter walk from the car to the campsites (and we lug a lot of stuff when we tent camp) and it's a perfectly reasonable walk to flushing toilets.  We stay at Site 57, which is a nice large campsite with lots of aspens off the back of it for the kids to play in.  You're separated by trees from site 59, but see a lot of site 55 (and some of 56).  The downside to staying near the beginning of the loop is that you'll hear a lot of foot traffic going back and forth to the bathroom, but the upside is that shorter walk in with your stuff.  The other tent only loop, Turkey Meadows, offers more sweeping views, but a longer walk in to the site and it's not convenient to the flush toilets/shower area.  We think the campsites would be beautiful in the fall–lots of opportunities to spot fall foliage.
Facilities:   Vault toilets and a water spigot at the tent only loop trailheads (when the water works) and a new large 'shower house' with showers, flush toilets, sinks, and washing machines/dryers.  It has a large playground next to it that is a big hit with the kids when we wash dishes or get ready in the morning.
Nearby activities:
Photos: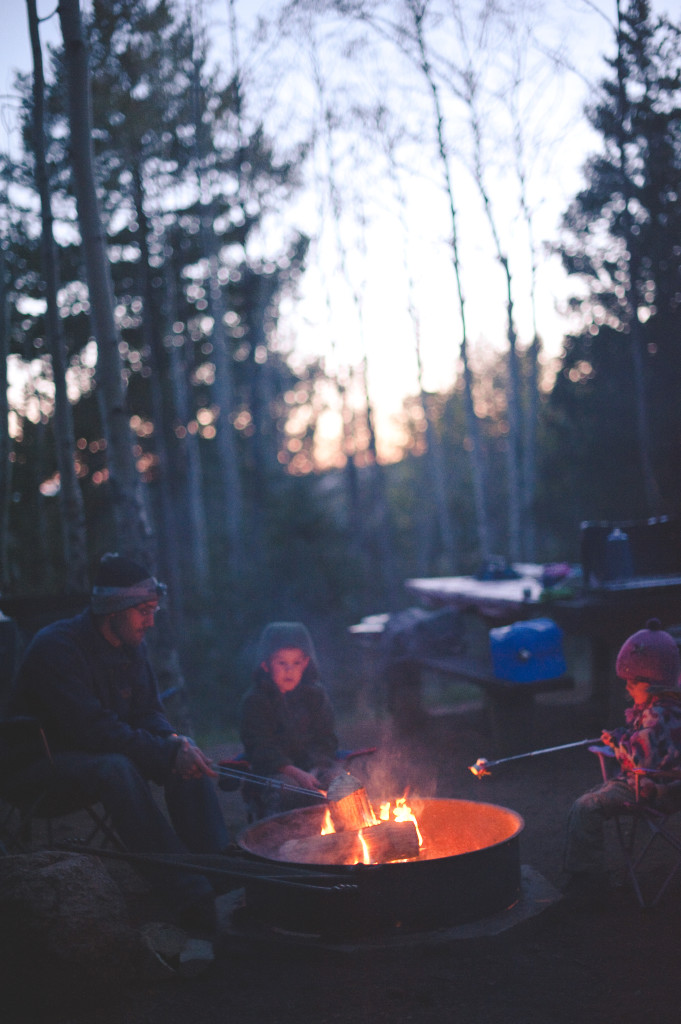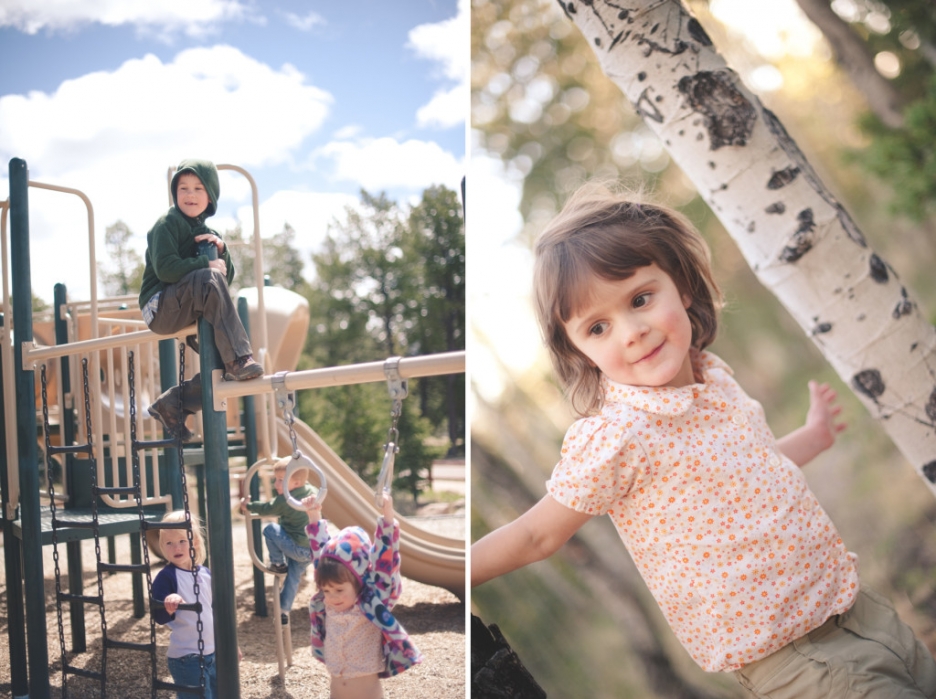 The nearby Florissant Fossil Beds National Monument with its petrified forest:



The nearby Hornbek Homestead (link to an article about the Hornbeks and the free to the public museum).  We lucked out and managed to tag onto the last 5 minutes of the last tour of the day :