Mt Herman is a great 'cheat' of a hike, since you get to drive most of the way to the summit before finishing off the final mile yourself.  We went last year before the shooting in the area was closed, and I am excited to go back now that it isn't accompanied by the sound of constant gunfire!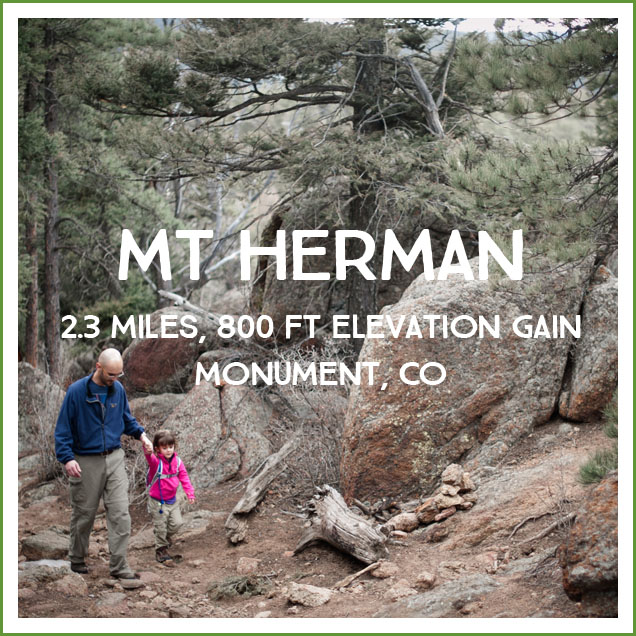 Pros:  The reward from this hike are the 360 degree views at the top of Mt Herman.  It's a quick, pretty hike worth a visit.
Cons:  When we went, sharing the hike with target practice was a definite bummer, but that's gone now.  The trailhead only has room for a couple of cars, so this has the potential to be a problem on a busy day.
Difficulty/distance: 2.3 miles, a good beginning hike for families.  There are some steep sections, but it is roughly comparable to Mt Cutler, my favorite beginning hike.
Directions:  Per the forest service: 'From Monument, travel west on 2nd Street. Just past the railroad tracks, 2nd St. dead ends at a T. Turn left (south) on Mitchell Rd. Travel approximately 1/2 mile to Mt. Herman Rd. Turn right (west) on Mt. Herman Rd and travel for approximately 7 miles beyond the paved portion of road. The trailhead is a wide turnout on the right side of Mt. Herman Rd."
Trail teaching:  
Portions of the area were damaged by the Waldo Canyon Fire, so it's an excellent opportunity to talk about wild fire and regrowth.
At the top you have a great view of the area, so you can talk about the location of various landmarks/towns the kids know.
You can see the mesas in the Larkspur/Palmer Lake areas.  (Mesas get their name from Spanish explorers in the mid-1500s who thought the formations in the American southwest resembled tables ("mesa" in Spanish).  "Butte" and "mesa" describe similar shapes, but mesas are larger than buttes.  Mesas have a hard layer of rock at the top ("cap rock")–often cooled lava–that resists the type erosion that is caused by the hard sudden rainstorms that occur in the American southwest.  The top layer of igneous rock resists erosion, but the softer sedimentary rock around the igneous rock  is eroded away.  This creates the steep sides of the mesa–anything not directly under that tough igneous rock gets washed away in rainstorms.)
Photos: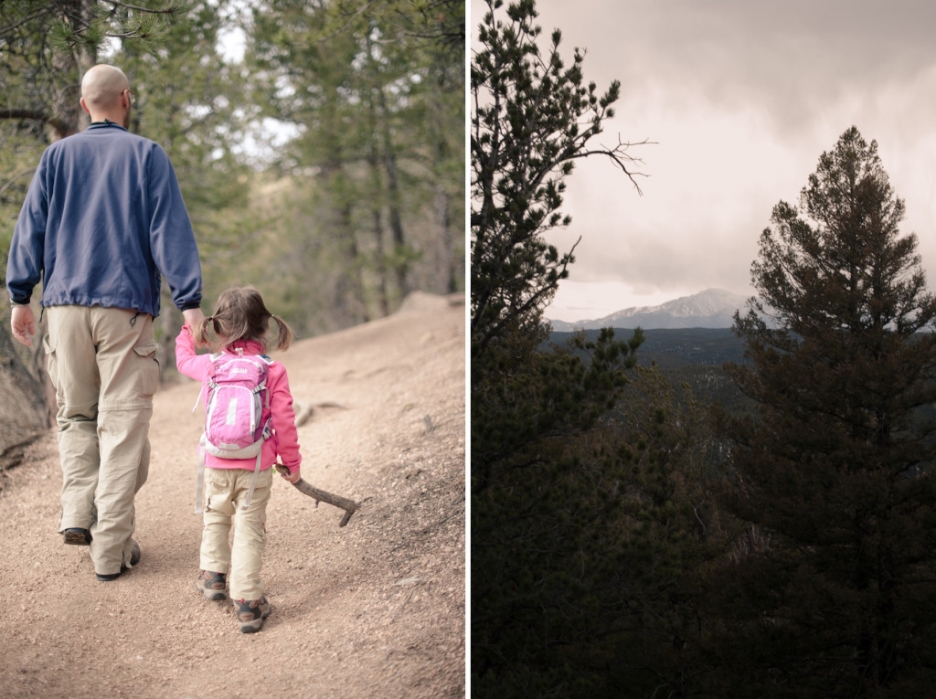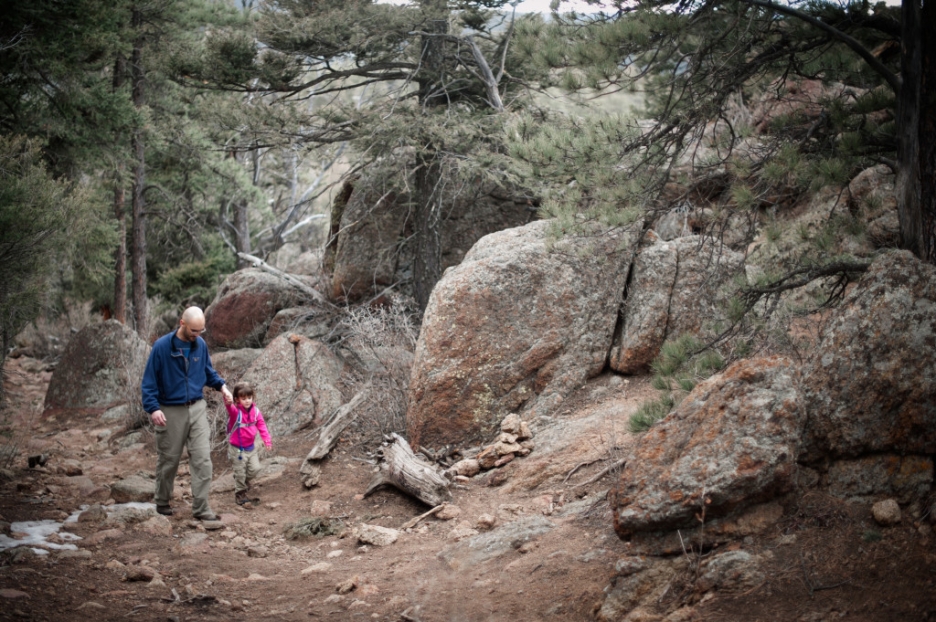 Will didn't bring his coat, which we discovered at the summit when it began to snow.  We had an extra coat for Ellie at the bottom of the daypack that I'd forgotten to remove, so Will wore The Coat of Shame for the descent.