Zapata Falls is a great adventure on your way to or from Great Sand Dunes National Park.  It is a tiny hike, at just 0.5 miles to the falls or 1 mile roundtrip with minimal elevation gain.  What makes it notable is the adventure you will have getting to the falls.  While in late summer crossing over the creek to the falls is reported to be not difficult, in May (when we like to visit the sand dunes), you'll need to walk through ice cold water and walk on ice to see the frozen falls.  It's tricky, and carries some risk, but we really enjoy seeing the frozen falls.  The first year we wore Keen sandals and brought along a towel and thick warm socks for after.  The second year I wore hiking boots and to keep out of anything deeper than ankle high water–the one time I went in over my boot, it was so fast (and my socks so successfully woolen) that I didn't have wet feet–win!  Ellie has been carried in to the falls each time, but Will walked with us.  It is COLD water, so if your kids are prone to be upset by cold feet, skip this one unless you're visiting later in the summer when the falls aren't frozen and the creek is warmer.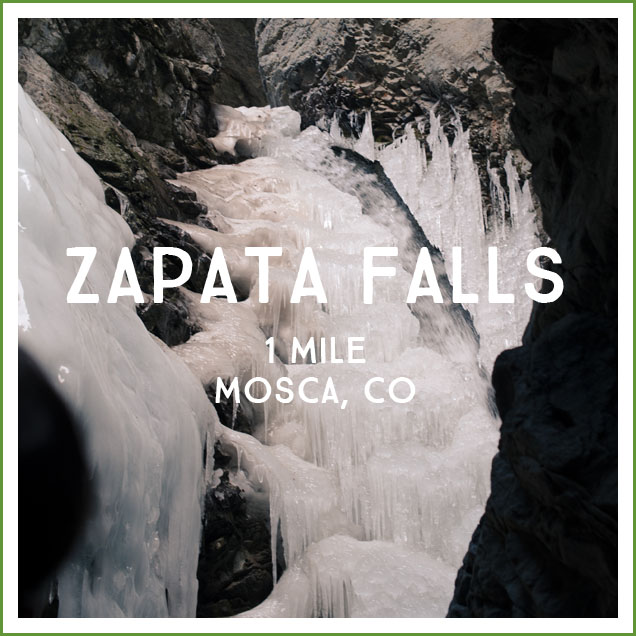 I always have the wrong lens with me to capture the falls (they are around a bend in a tight steep canyon, so you are very close to them when you finally see them), but I've shared the photos I do have, such as they are.  🙂
Pros:  This is a big adventure hike in the late spring, with a big reward of a 'hidden' frozen waterfall.
Cons:  In the spring getting to the falls requires walking on ice and quite possibly getting your feet wet.  As such it carries more risk than other hikes–slippery rocks, ice that could break, etc.  It's loud at the falls themselves, which can be overwhelming to kiddos.  The forest service road to the trailhead is also very rough and you'll spend a few miles on it.
Distance/difficulty:  1 mile round trip, easy were it not for the ice/cold water.
Photos: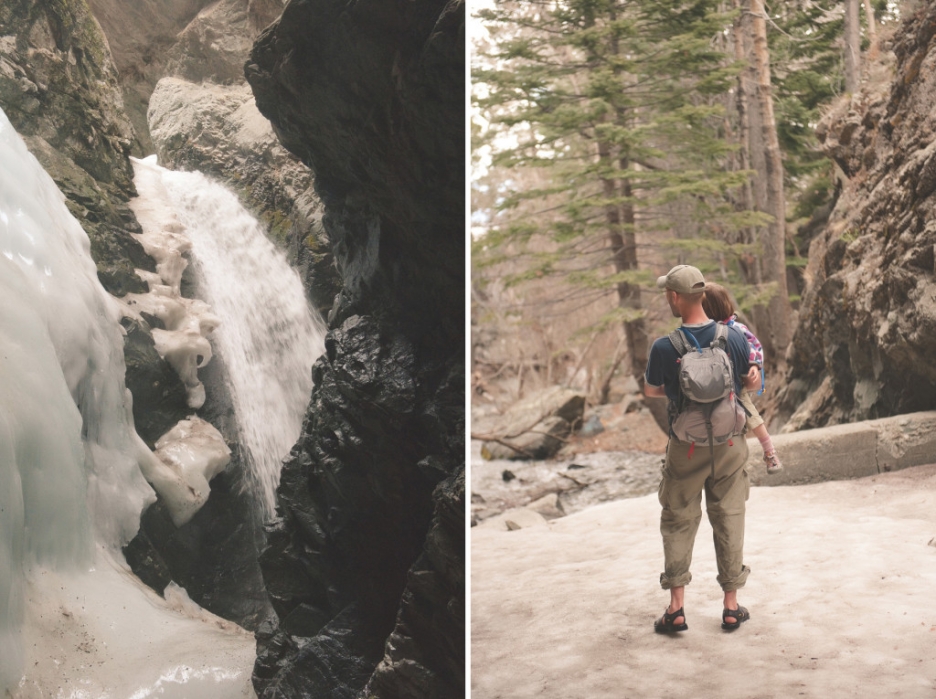 Nic is looking away from the canyon with the falls, back toward the trail area.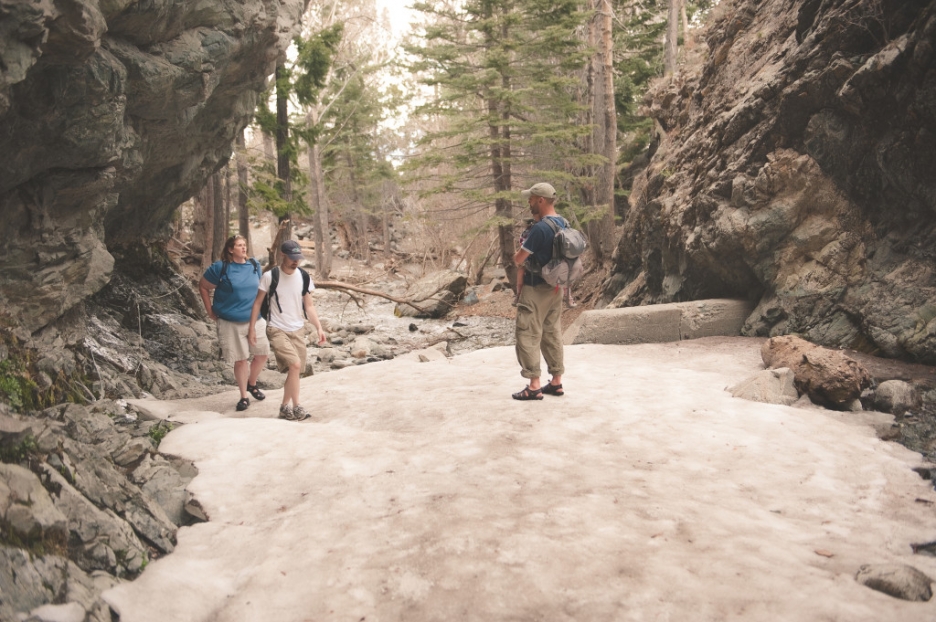 This is a popular destination, so you'll see many other people going to look at the falls.