The winner of the selvedge giveaway is:
I felt like this would be one of those giveaways where you'd either be really excited about it or think "WHAT?!  I don't want her garbage!" so I'm glad so many people were super excited!
Here are two skirts I made last week.  The first is based off the Anna Maria Horner tutorial (with one less row of shirring and less fabric for the body of the skirt–I find that double the waist is too much fabric on someone over 20).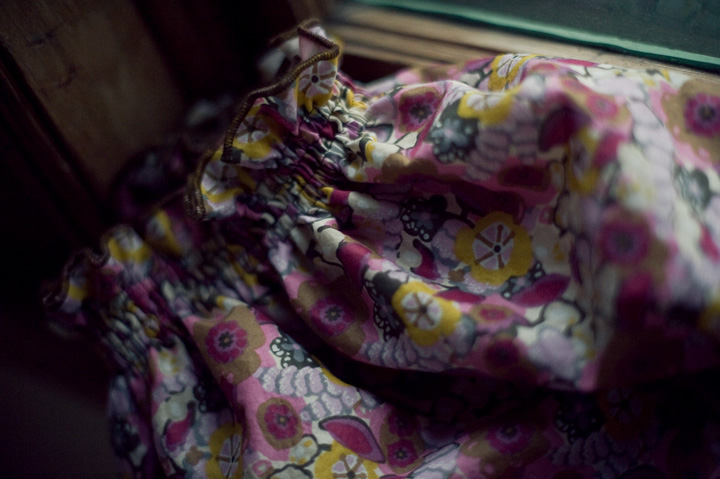 The second is another paneled skirt with DS Quilts fabric.  This one feels very 'back to school' to me!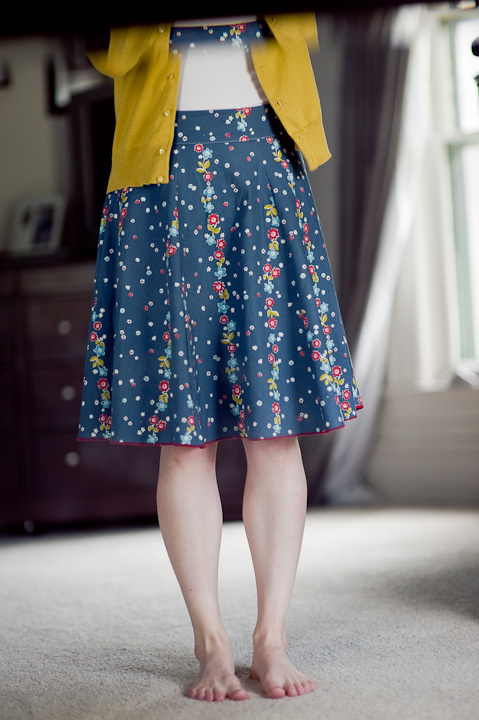 I organized my closet on Tuesday and hung up all the skirts I've made in a cute little row and was shocked to discover that there were 13 of them!  A baker's dozen of homemade skirts.  🙂