I've been bitten hard by the swap bug, and right now all projects are swap related–either official swaps or ones I've arranged on the side.  Here's a sneak at some of the projects in work: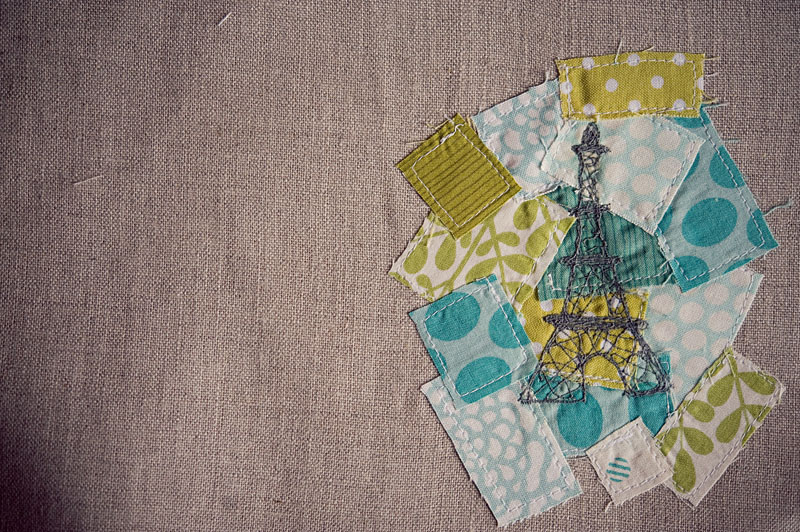 Yep.  I free motion stitched the eiffel tower for the scrappy mug rug swap.  (And was super impressed when Will came over and said "I like that Eiffel Tower."  And when I, astonished, asked how he knew the Eiffel Tower he said "because it's a building." D'uh, Mom.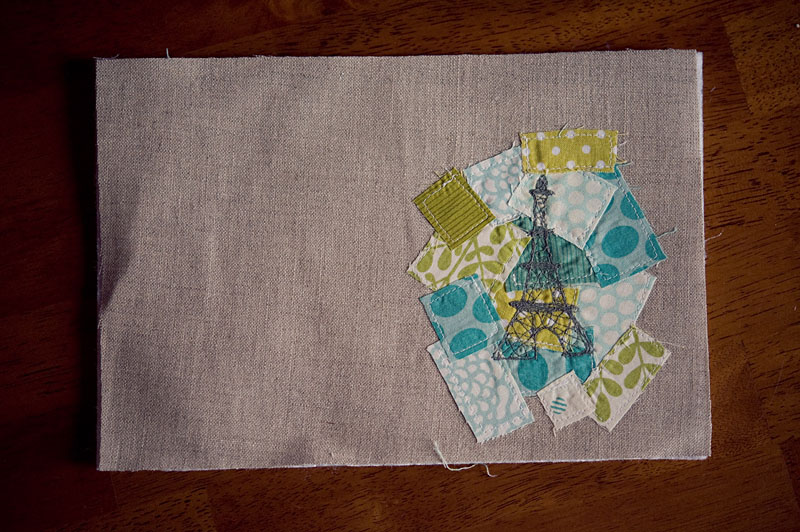 Up next…the top for my pillow talk swap pillow.  I think this one is going on pause until after Thanksgiving–it doesn't have to be sent until Dec 15th.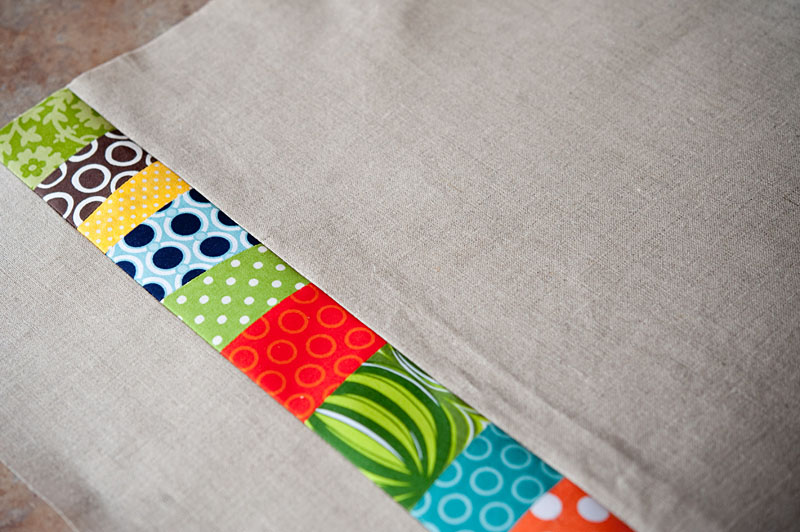 This was one of those ideas that rattled around in my head so hard for several weeks that I was going to explode if I didn't just sit down and do it.  I think this little rudolph will find his way onto a few more things before the year is out!

And a peek at the back of the little rudolph mug rug.  I'm a little obsessed with narrow strips of wonky patchwork it seems!  Oh well, it can be my signature.  🙂