I'm participating in the Urban Home Goods and Spice up the Kitchen swaps (though I refuse to write them out with all of their extra symbols–it makes me feel a gang member).  I played with the stash this morning and came up with a stack for my Urban Home Goods partner that I like so much that the color scheme leaked into my kitchen partner's fabrics, too.  (And I like the first stack so much it will probably find its way into my Single Girl Quilt-Along quilt, too!)  I think it's my need for spring–I just was peeking at my google reader and saw that there's a similar color scheme on Stitched in Color!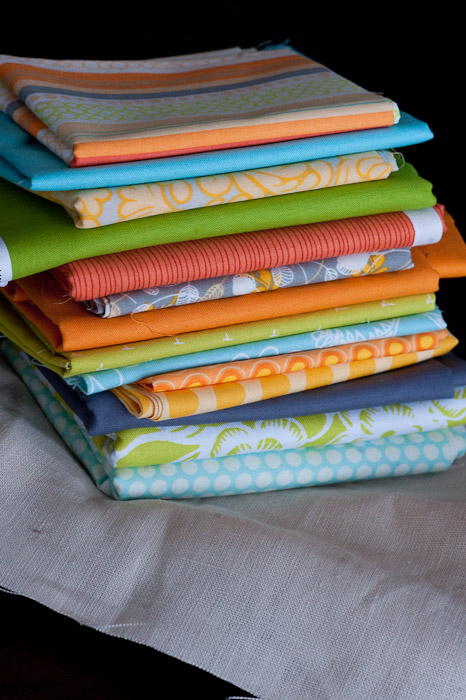 I couldn't resist this little pot for my partner!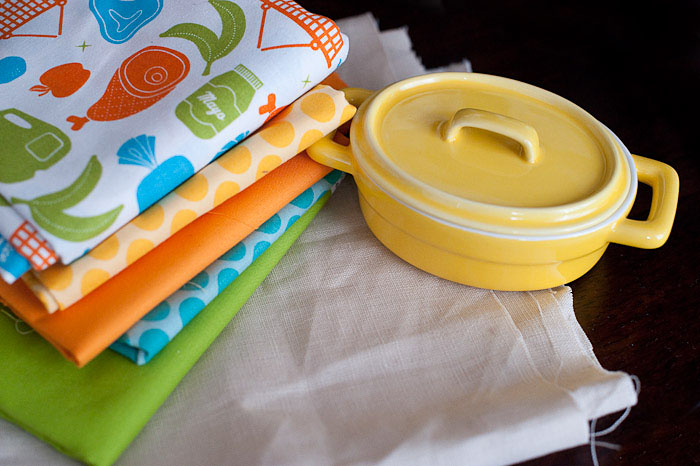 And here's a look at my table right now–I'm playing with some it's a hoot!