For the last two years I have done a recap post at the end of the year and I'm not one to let a tradition die, so here goes!
2012 did not play out like I'd expected it to craft-wise.  Bronchitis, pneumonia, and a hospital stay dominated our February and March, traditionally my most productive months when it comes to homemade things!  After recovering I found myself looking at my balance in life and readjusting.  Crafts went back to hobby status (as opposed to the obsession status they've occupied in past years)!  Project Life got most of my craft time, and I read a ton this year.  According to Goodreads, I completed 77 books this year–an average of one and a half books a week!  They ranged from Amish fiction to history to Christian apologetics to the Little House on the Prairie books to the please-God-wash-my-brain-out trash that was Fifty Shades of Grey.  It was a busy year for books!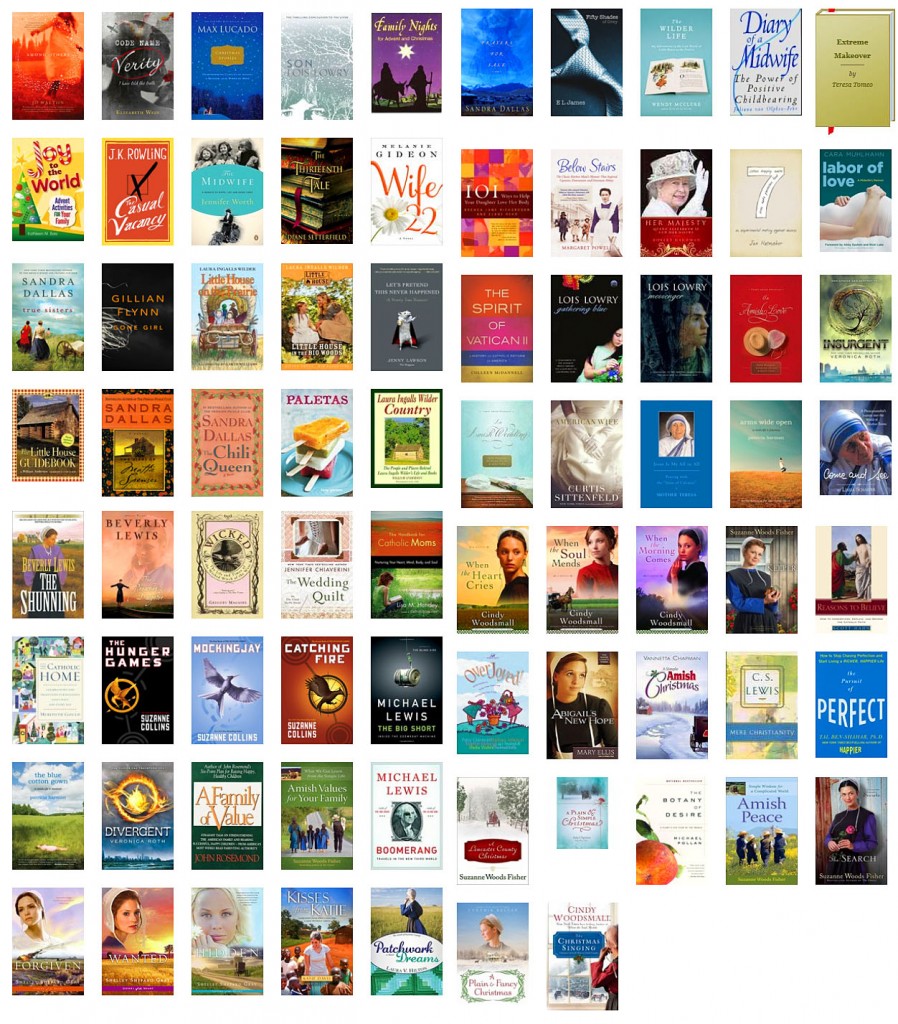 A couple of standouts:  Code Name Verity, Let's Pretend this Never Happened, Kisses from Katie, American Wife and The Big Short.
This is all a prelude to saying that my 'to do' list for 2012 is a disaster.  Here are the things I'd hoped to make:
– a lone star quilt
– a kaleidoscope quilt
– finishing Ellie's quiet book in time for her Jan 28th birthday
– finishing Will's Children at Play wonky log cabin quillow in time for his Feb 20th birthday
– finishing the Ruby patchwork quilt (needs to be quilted and bound) before spring
– more Wiksten Tova tops for me
– at least two vintage pattern clothing items for Ellie
– a dress for me
– growing my hand pieced star quilt by 20 stars (I made 12)
– finishing one UFO
-a bow tie quilt
If this was a game show, there would be a really good "wah wah wah" sound right now.  3 out of 11.  Not stellar.
Here's a look at what did manage to find its way out of my sewing supplies this year…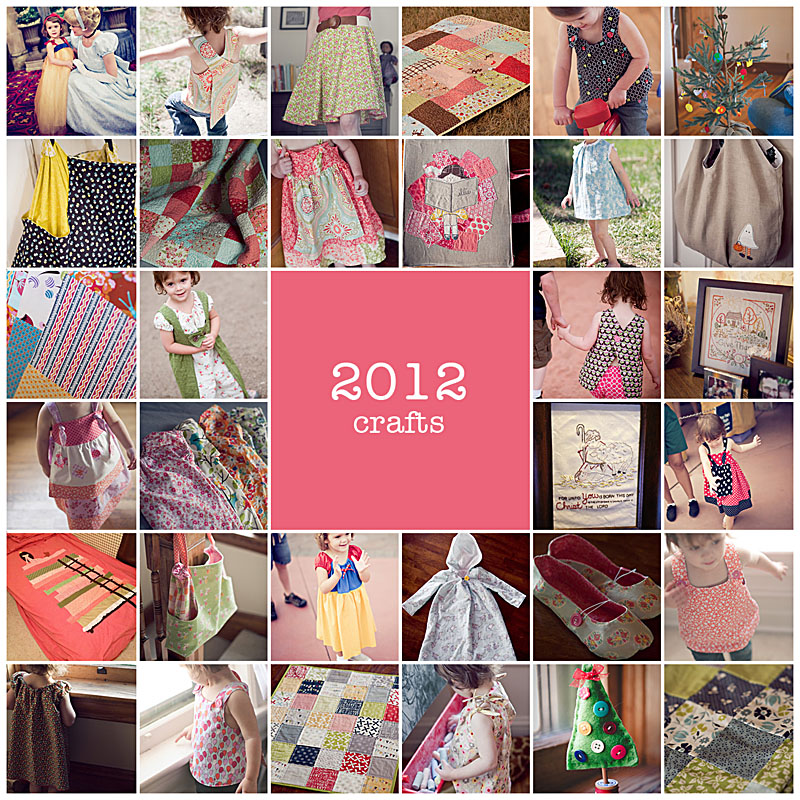 Lots of clothing items for Ellie andsix quilts (one I haven't blogged yet, one I couldn't find a pic of for this grid).
Now onto my survey answers for this year (the same ones I answered in 2011 and 2010)!
Looking back on the sewing scene of 2012, what trends stand out in your mind?
Traditional blocks making a big comeback.  I had a thought somewhere during the spring like "well, if we ever see a churndash quilt from a modern quilter, then it will be safe to call it") and a few months later I did!  Last year I wrote of things I expected to happen: "I'm going to take a guess and say that the interest in traditional and more complex blocks might transition into more hand applique in modern quilts.  I'm also guessing that paper piecing is going to be big in 2012," and I feel like the paper piecing prediction was dead on!
What were some of your favorite things? (Trends, fabric collections, patterns, blogs? Whatever you really loved.)
Seeing everyone's weekender bags was really fun.  I'm loving all of the cool piecing done on them.
What was your very favorite fabric collection or print? (If not listed above.)
Chickopee.  No contest.

What was the best thing you made in 2012? (Be sure to share a photo!)
Ellie's Snow White dress.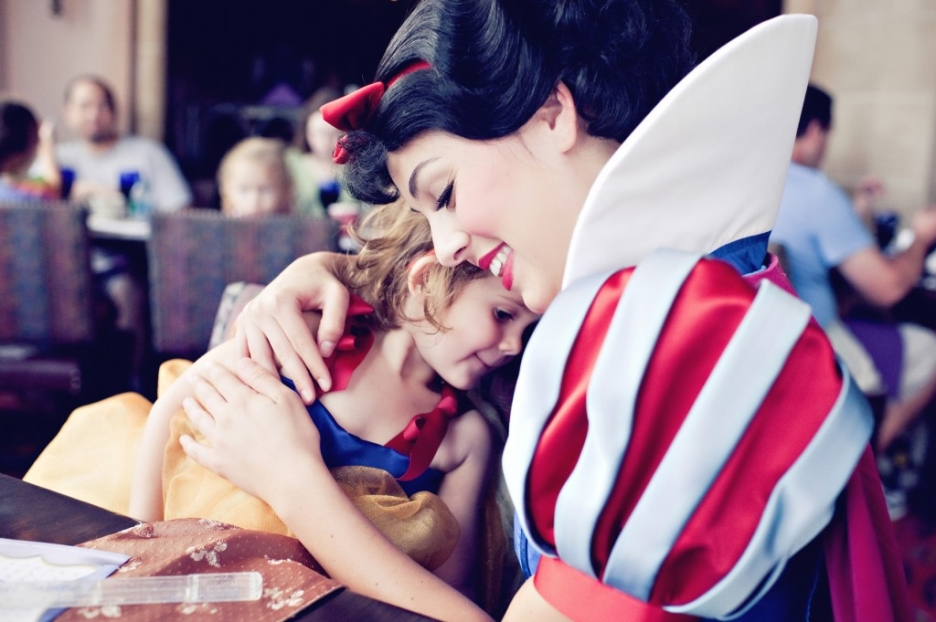 What is one of the best things you saw that was made by someone else?
Looking at the mosaics I made in previous years is fun, so here's another one!

What do you think 2013 has in store? (Again, trends, fabric, patterns, etc.)
I think cutting back is going to be big.  Less fabric, smaller stashes.  It's true for me–with so little sewing it's hard to justify any fabric purchase!
What's on your sewing agenda for 2013? What are you excited about? What would you like to learn more about?
My sewing agenda for 2013 (and let's hope it's more successful than my 2012 list!) which I will update as the year goes along:
– Finish the bow tie quilt
– Finish the boy colorway Children at Play improv quilt
– Girl colorway Children at Play strip quilt (top finished, need back)
– Weekender bag (in progress)
– Advent elf
– Finish the full set of Jesse tree ornaments
– Sew something with knit fabric
I've got a sewing retreat coming up next month that I'm very excited for.  Hopefully I'll be able to make lots of fun things!