Ellie's party is over, and we are returning to normal around here.  That means a project to share!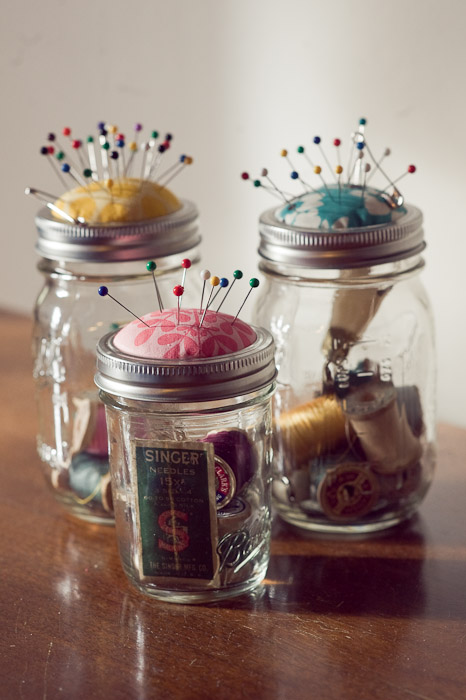 I made these mason jar pincushions from the tutorial in the Martha Stewart's Sewing and Crafts book and some It's a Hoot scraps.  I think they are perfect for Edna Elizabeth!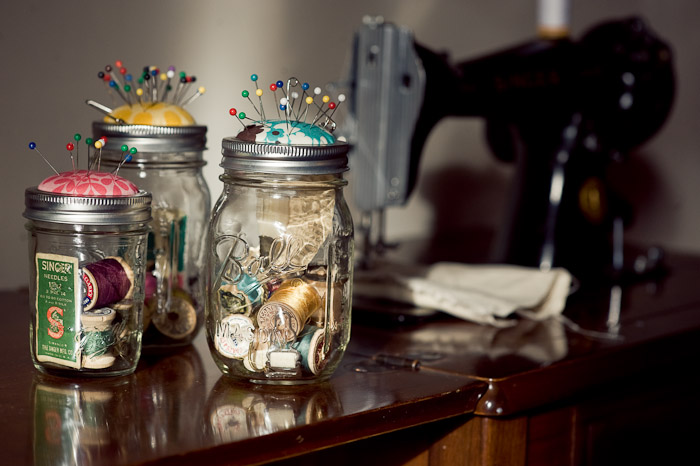 I am glad to have found the perfect place to show off Miss Elizabeth's sewing notions, too!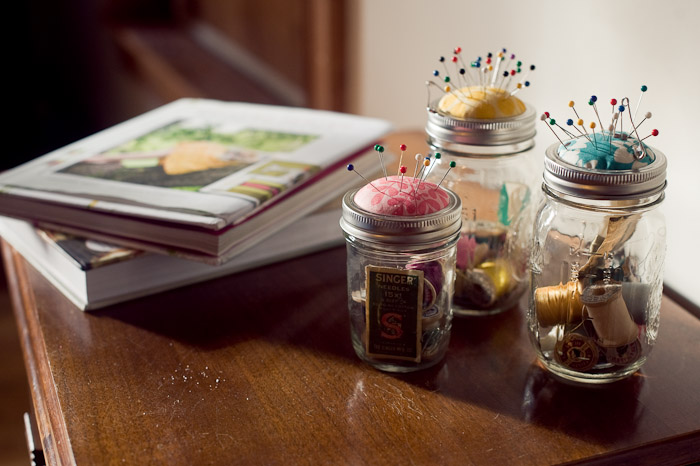 And here's a peek at Ellie's party!  I borrowed some of my favorite wedding ideas–we had a hot chocolate bar, a cereal bar, mimosas, and LOTS of food–cereal, blueberry buckle, an egg dish, and homemade cinnamon rolls (the pioneer woman's recipe).  We had a baby clothesline theme, so I strung clothes in various sizes (though all shades of pink–her colors were blush and bashful 😛 ) in two places in addition to streamers.  I love how the tulips brought the pinks together!  The party was at 10am, so we were scrambling a little in the last moments and I didn't get as great of pictures as I wanted, but at least you can get the idea!  The birthday girl had a great time and loved her cake appropriately…even picking up the plate and licking it to get more frosting!


And, finally, a winner of the scraps!  The winner is #29, H2O Girl!