My dad turned 50 last week!  He was a big fan of my first eiffel tower free motion stitching embroidery, and my parents have a Paris themed bedroom, so I knew that the eiffel tower would be a perfect fit.  Their bedroom is brown and blue/aqua, so a little linen and a smattering of aqua prints for a patchwork sky hopefully fit perfectly!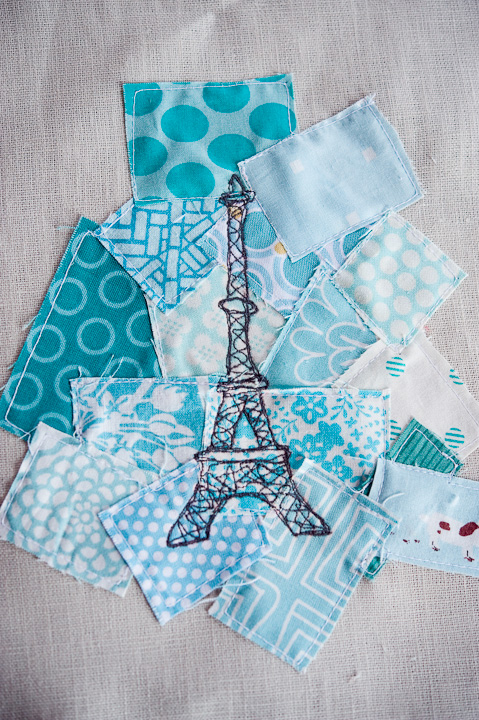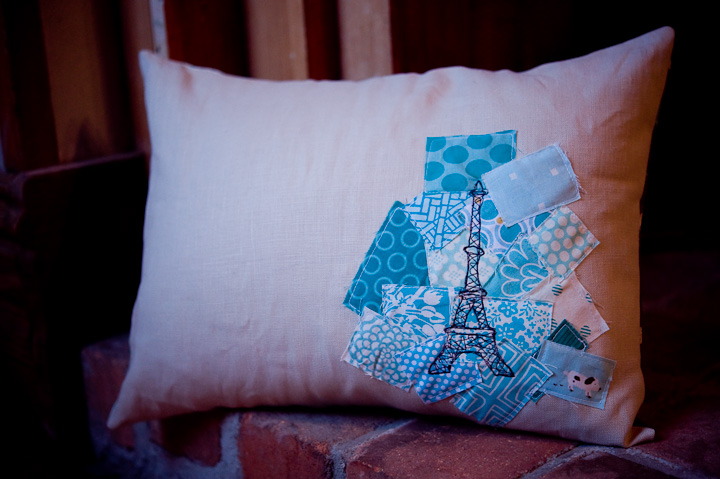 I thought the eiffel tower needed a companion pillow to set it off.  I've been hoarding the ooh la la fabric for my parents for months and months, so it was nice to finally chop into it!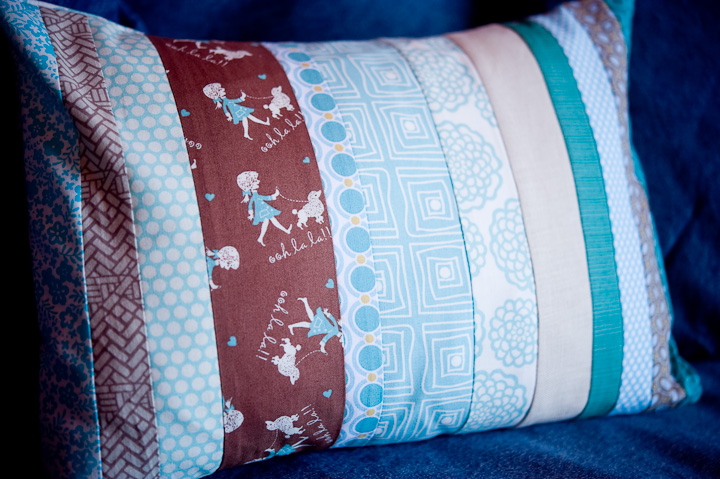 For the backs, I used pieces with the selvedge attached–I saw that technique on flickr and think it looks really fun.


(PS–I just remembered about the Blogger's Pillow Party and will enter the Eiffel Tower into the contest.  Wish I'd remember about the contest and snapped a better photo before mailing the pillow off!)  🙂