(Okay, the title is a little mellow-dramatic, but with a fabric line called 'dream on' it just begs for a lot of word-play.)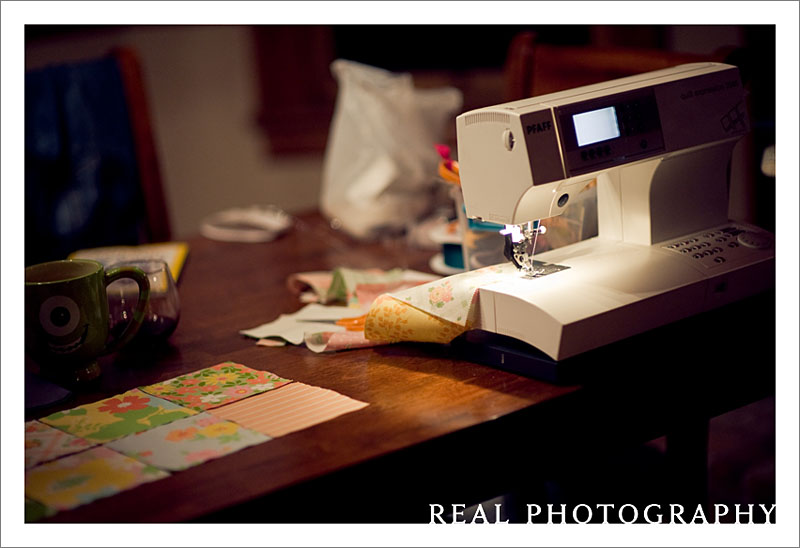 Last night I stole two hours for a little sewing so that my brain wouldn't explode in a mess of wedding photos.  I was thrilled with how quickly this came together, but as I laid it out on the background fabric I began to doubt my plan.
The fabrics looked great together in their initial try-out, but last night my attempt at harmony looked more like an epic fail.  I slept on it, and this morning looked at it in daylight.  It's not the worst arrangement in the world, but I think keeping the solids and prints separate emphasizes the differences in them.  Instead of making the prints pop, it just makes them look even more washed out in comparison.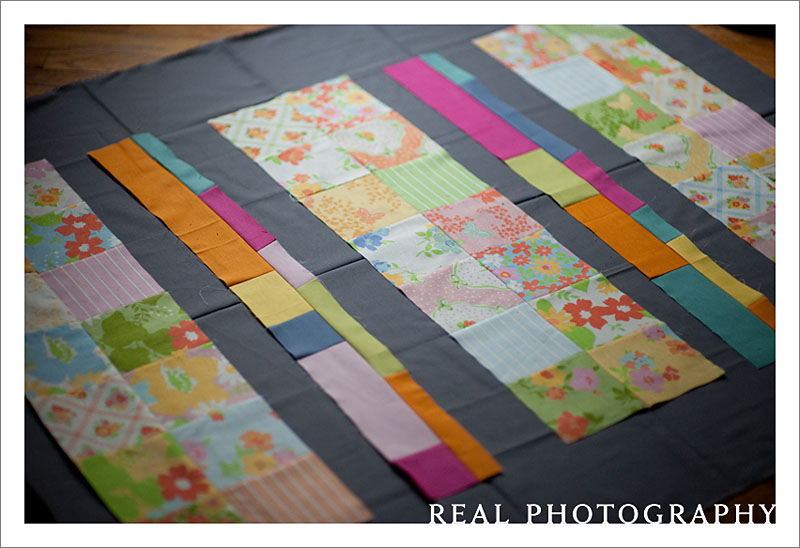 So…back to the drawing board.  I've decided to stop fighting the washed-out nature of the dream on line and embrace it instead.  There's not going to be a lot of contrast in the finished product, and I'm going to get okay with that.  I actually have a few solids coming to me (thanks to a big kona sale) and I think a few of the colors might be a more appropriate 'match' for the dream on line, so I'll try swapping that out.  I'm also considering just grabbing another charm pack and sewing them up straight patchwork squares style, with is probably the design I've seen online that works best so far with these.  I've also considered grabbing some yardage (now that it's available) and doing up the strips in the prints.  Lots of ways to go with this, but I think for now I'll just be waiting for that kona in the mail to see where to go from here!
My quilt pattern is inspired by Ashley's quilt blogged here.