I'm sitting at the kitchen table looking out at a foggy misty CHILLY morning, with Kindergarten Orientation on the calendar for today and wondering where the summer went!  It's making me feel like I need to dash off and finish my 'late summer' quilt before fall is here in earnest!  But for those cozy winter days, Ellie has a new pillow to cozy up with…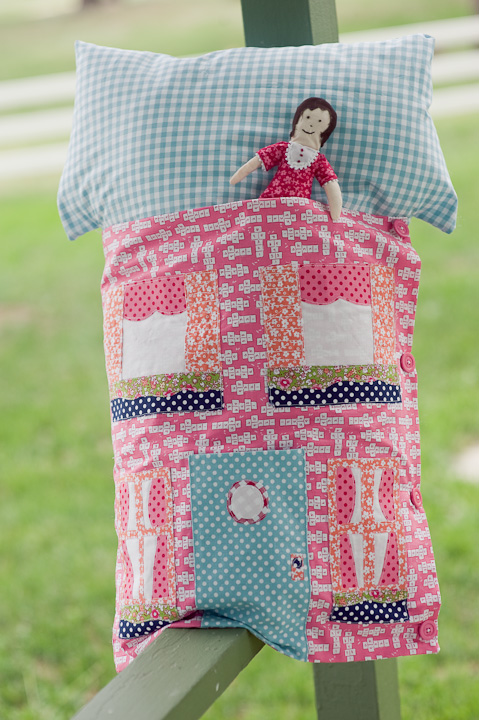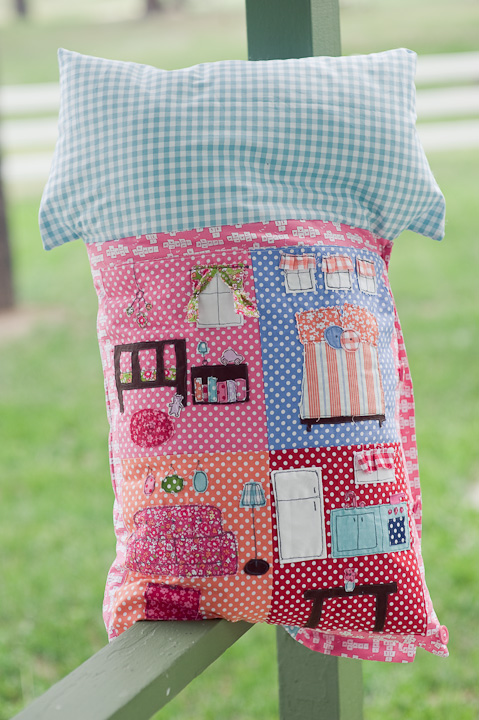 It's based off this dollhouse pillow with a structural change–instead of having the exterior of the house roll up, mine folds over to the reverse side and attaches to the buttons.  Knowing that the front cover will receive more abuse, I used fusible web to give the raw applique a little more strength, so my front cover is a little bit bulkier.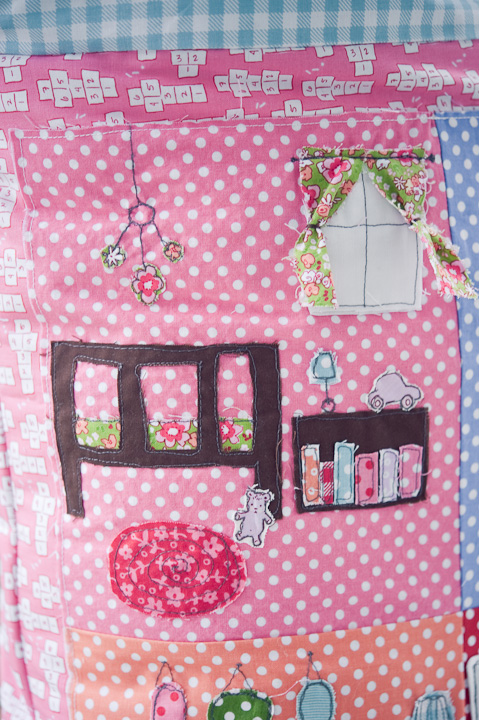 The kitchen fridge opens to reveal its contents and a little lightbulb.  🙂





I based the doll off the doll in the Children at Play fabric–right down to the detail on her lapel. Her hair is a little helmet-y, though–I have been considering giving her longer hair, even though that will stray from the illustration!

I finished it off last night and snuck it outside this morning for pictures while the kids had a morning snack with a movie.  Then I brought it in to give to pajama-ed and morning haired Ellie (it was 7am–it's okay!).


She was completely enamored with the doll and immediately began babying it.




I opened up the interior of the house for her, and she began checking out all of the flaps and curtains.




After checking things out, she settled into its pillow function, sucking on the doll's shoes, and finishing up their movie.



Will has requested one with a cake in the fridge, but I think I'll try to talk him into a Quillow instead–I think that will get more years of use by my easily-influenced-by-his-peers-on-what-is-allowed-for-boys little guy, or I'll have to try to 'boy' it up by making it a monster house!