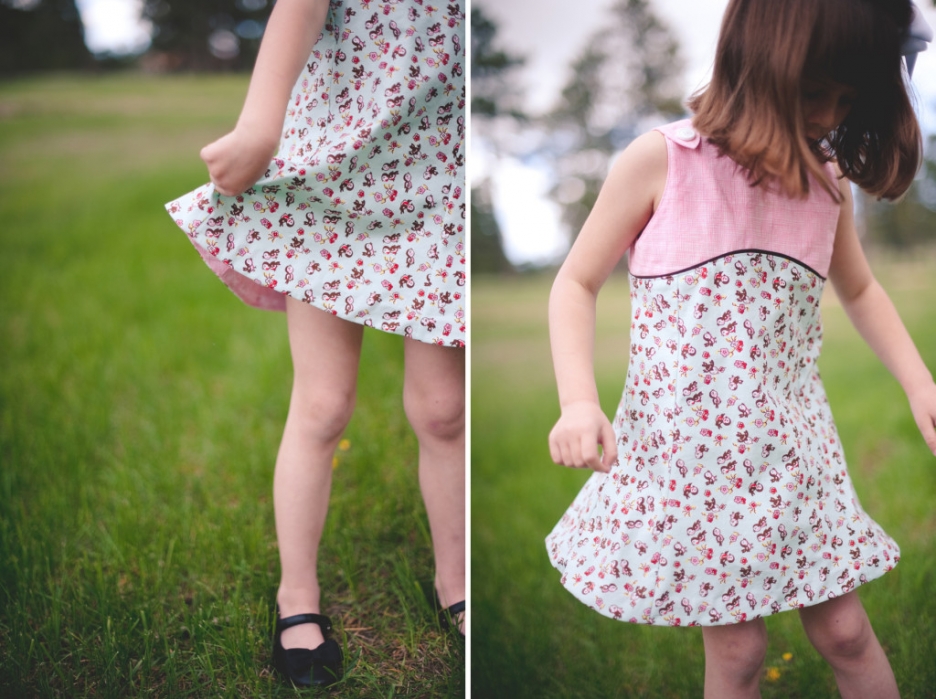 Confession:  I have several Oliver + S patterns that I've never used.  I had the best intentions, but after making the Birthday Party dress I kept shying away from them because I realized just how much work these patterns would be!  They are made for people without a serger, so you won't find any time saving construction methods, and they always seem to have hand sewn hems.  I recently sorted through my patterns and noticed that Ellie has sized out of many, but the Tea Party dress still had a 5T option, so this is the summer to use it!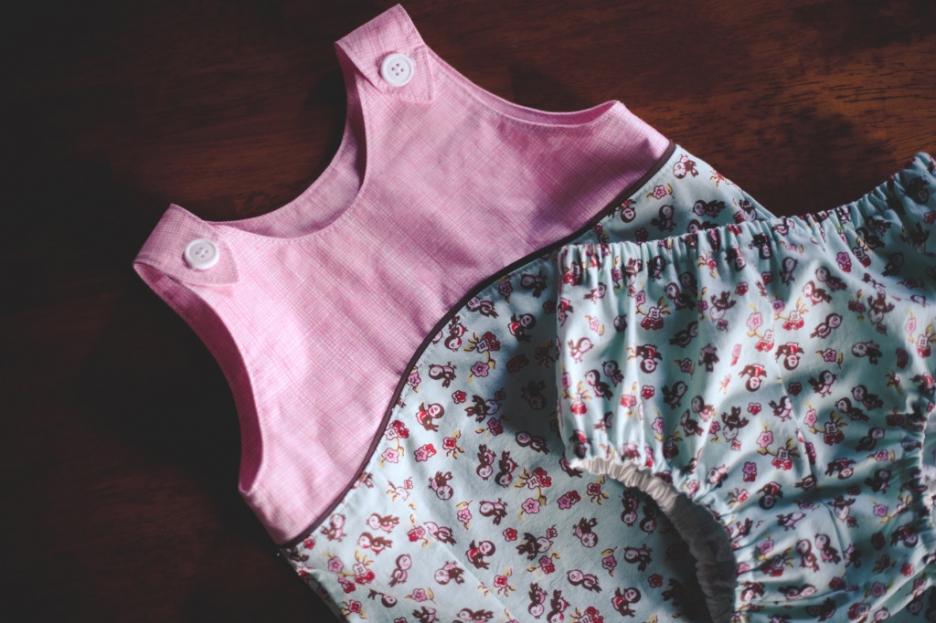 I want to love this dress, I really do.  I love the piping, I love the thoughtful matching bloomers, and I love this Milk, Sugar, Flower fabric. The construction was also easy enough that I'd be willing to make it again.  But I'm not crazy about it.  I don't like that the straps come to a point (I think a rounded end would be nicer) and the silhouette is a little too dramatic.  I think I'd like this a lot more on a 2 year old.  (Curses on my pattern procrastination!)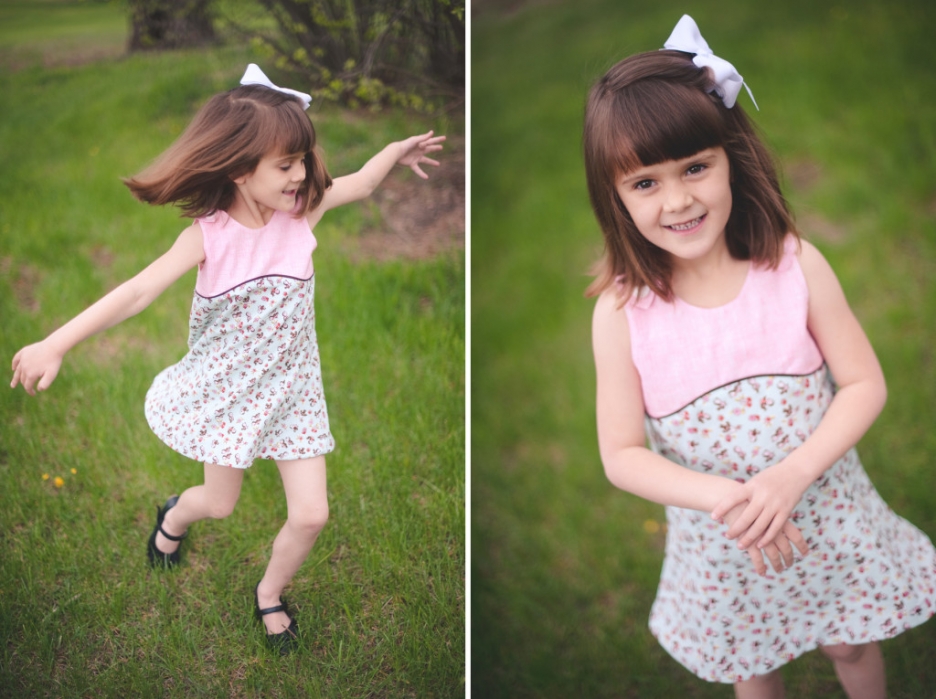 Also, my biggest complaint is that the bloomer pattern is awful.  Like "there's no way they pattern tested this in the larger sizes" awful.  It ends up with a ridiculous amount of fabric running vertically between her legs when the bulk should be width-wise.  When I cut the pattern I had my doubts, but kept the faith.  The faith was not well placed.  If you're making this pattern in a larger size (and possibly at any size), don't use the bloomer pattern pieces!  I've made Heather Ross's bloomers from Weekend Sewing before, and will use that pattern in the future.

Pattern:  Oliver + S Tea Party Dress
Fabric:  Milk, Sugar, Flower (bird print), kona cotton solid brown, and a pink print I've had for a few years.
Sizing:  The dress is a little on the big side.  The bloomers are just a straight disaster.
Difficulty:  Easy