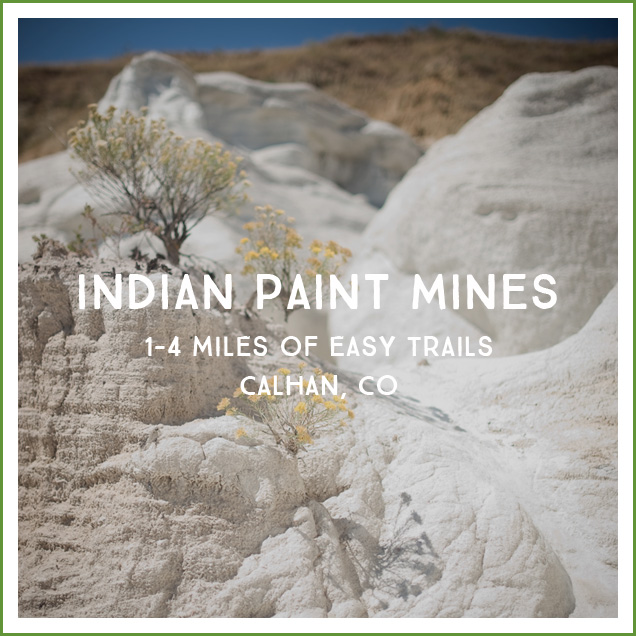 The Indian Paint Mines in Calhan is another great walk for beginning hikers.  It consists of a 4 mile network of trails that can be customized to your kiddo's distance abilities.  It's another walk I feel comfortable doing on a weekday with just a toddler along.  It's different from most hikes (although this really shouldn't be called a hike–it's a walk) in that you arrive at the highest point–you'll be walking down into the Indian Paint Mines canyons.
Pros:  Easy walk with interesting natural formations.  It's amazingly uncrowded and little kids might delight at the alien landscape.  (In fact, it's so alienesque that I had a family request it as a location for their B Movie themed Christmas card shoot.)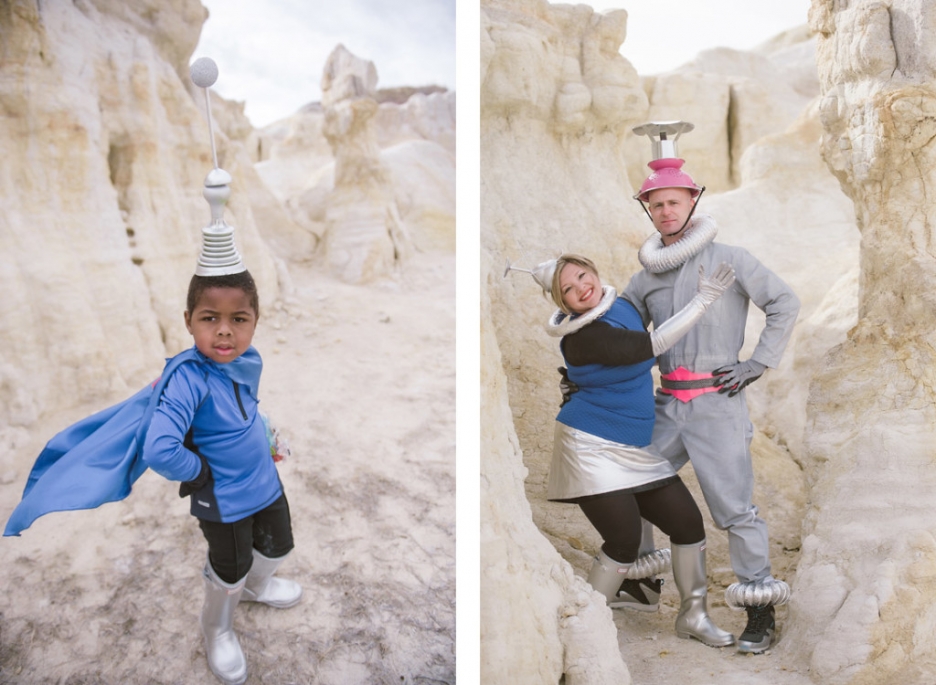 Cons:  It's a long drive out to Calhan, and set your expectations low for the 'colors' you'll see.  If you've seen amazing pictures online, it's probably because the color saturation has been really cranked up on the computer.  (Confession:  I may have been a touch disappointed the first time I went.)  We saw the best colors near the 2 area of the park map, and the coolest formations near the 6.  This part of Colorado is usually windy, so be prepared for a windy walk!
Distance/Difficulty:  This is an easy one.  You can make it any length, but plan on about 2 miles for the basic loop.
Directions:  The park's address is 29950 Paint Mines Road, Calhan CO.  Going east on Highway 24 to Calhan, take a right to turn south on Yoder Road/Calhan Highway, the turn left to go east on Paint Mines Road.  Park in the designated parking area.  There were porta potties at the trailhead the last time I was there.
Trail teaching:
The paint mines have shown evidence of human life as far back as 9000 years ago (7000BC)!  You can contrast that to the first Europeans landing in North America (about 500 years) and then the first explorers to Colorado of European descent (the 1776 exploration of southern Colorado and the Pike Expedition in 1806-07) and its inclusion in US territory (1803 with the Louisiana Purchase).  (Wikipedia page on Colorado territory history.)
The park gained its name from the colorful clays that were used by Native Americans for pottery.  You can talk about how pottery is made and its uses, as well as talking about how many of the storage methods we use today are such new inventions and all the ways that changes what we eat and how we live.
As usual, plenty to talk about in terms of erosion and rock formations! Talk about all the different types of erosion–it's a windy spot, so don't forget wind!
Photos: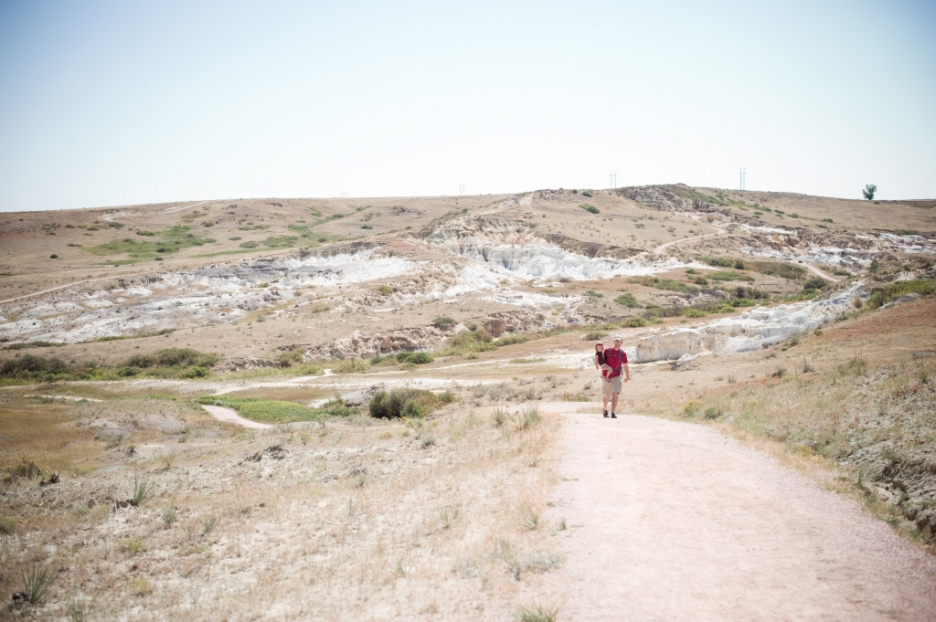 The gentle hill you'll walk down from the parking area.  (Or run down if you happen to be racing a six year old.)

Further reading:  Away from the Grid has beautiful photos in their review here.  The official El Paso County website page for the park also includes a pdf map.