I am so excited about Hilary and Matt's wedding.  They were 700 kinds of fun to work with and we had the first good weather wedding day of the entire 2014 wedding season!  It was like heaven to have beautiful people in beautiful lighting in a beautiful setting!  Huge thanks to them for being patient with me–I don't think I've ever been so slow at a getting a blog post live, but I couldn't stop making endless tweaks to the gorgeously lit portraits and playing with different processing options!

Hilary made the most gorgeous bride.  I love how her dad couldn't stop smiling at her during their first look!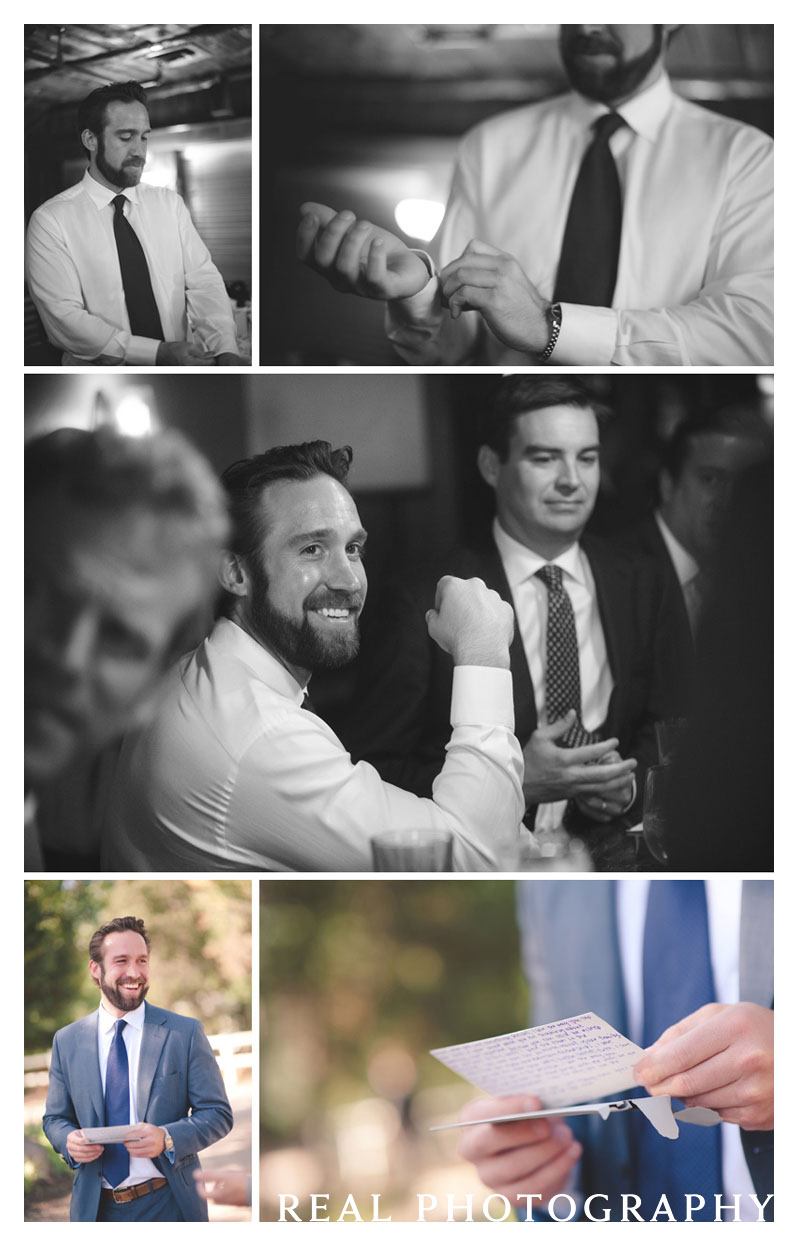 If you follow my Google+ page you already know about the story behind this awesome picture of Matt reading his letter from Hilary before the ceremony!

This ceremony was what every couple has in mind when they imagine an outdoor ceremony.  It could not have been more perfect!

The wedding party was amazing.  We took them on a little hike out into a field where we wanted to shoot and they were complete troopers!

I absolutely live for this sort of gorgeous romantic light and setting.  I couldn't have asked for a better couple to photograph in such ideal conditions.  So much romance and drama and pretty all in one spot!
And I'll end with a peek at their beautiful reception and the fun shot we were able to grab outside before Nic and I left.  I can't thank Hilary, Matt, and their wonderful wedding party enough for being so wonderful to work with!   Thanks for wrapping up our 2014 wedding season on such a high note!
Posted in Wedding Photographer