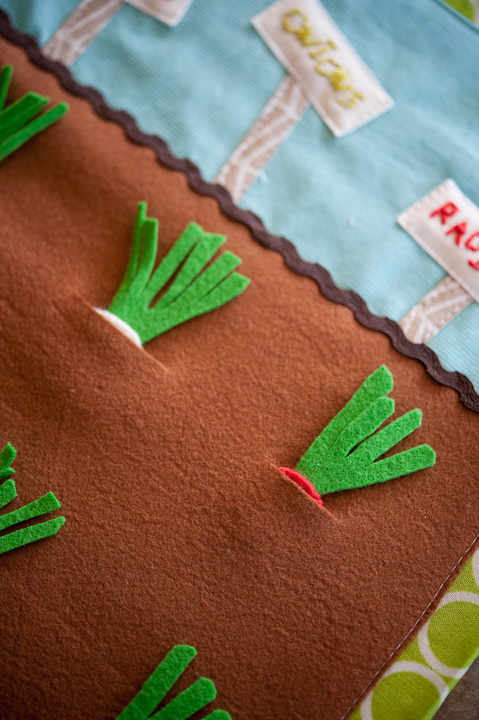 I almost got two pages done this week, but decided to start potty training Ellie on Wednesday instead of waiting until Monday as planned, so I spent Wednesday and Thursday watching her hoo-ha instead of doing…well…pretty much anything else.  The good news is that we're over the worst of it AND she's been easier to train than her brother.  Woot!  Here's a peek at the page in work: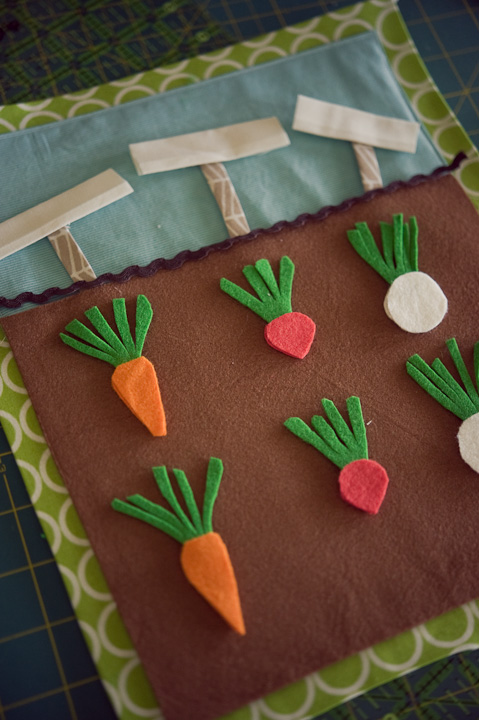 The idea for this page came from the Piece & Quiet pattern carrot patch.  After seeing it described as the most time consuming page, though, I knew I wanted to make some changes–for starters, just 6 veggies instead of 10.  I wanted to use slits in felt instead of pockets because I wanted to have different kinds of root vegetables hiding below their green shoots so that the activity behind the page would be surprise versus counting (for this reason I also skipped stuffing the carrots, onions, and radishes–I wanted them to be able to hide better in the 'dirt').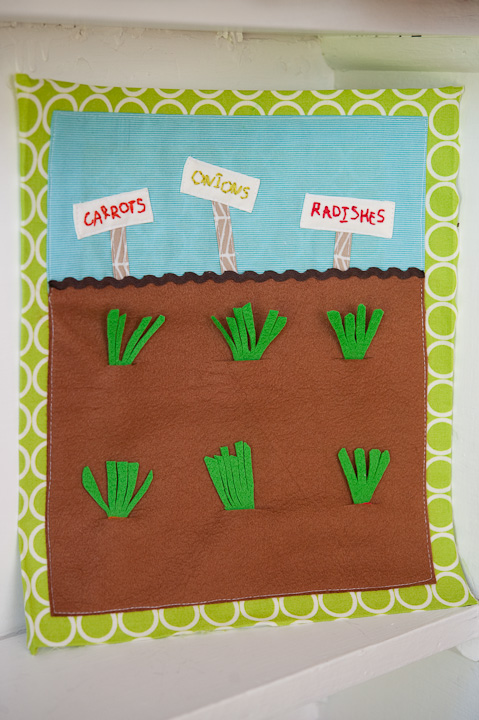 It came out very much as I had intended, but I'm having a few second thoughts about my method.  Already I pulled one of the green leafs off–felt is great at not fraying, but it's not so great at being strong when it gets skinny.  I'm also concerned that I need to shore up the edges of my veggie slits or have them rip from use.

The best part about it was how incredibly FUN this page was to make.  It's very freeing and whimsical to do a project like this and I have a feeling I'm going to be very sad when it's over!