Okay, epic fail.  I missed not one, but two weeks.  The first week I had a really good excuse–I'd been up until 4am photographing this momentous occasion: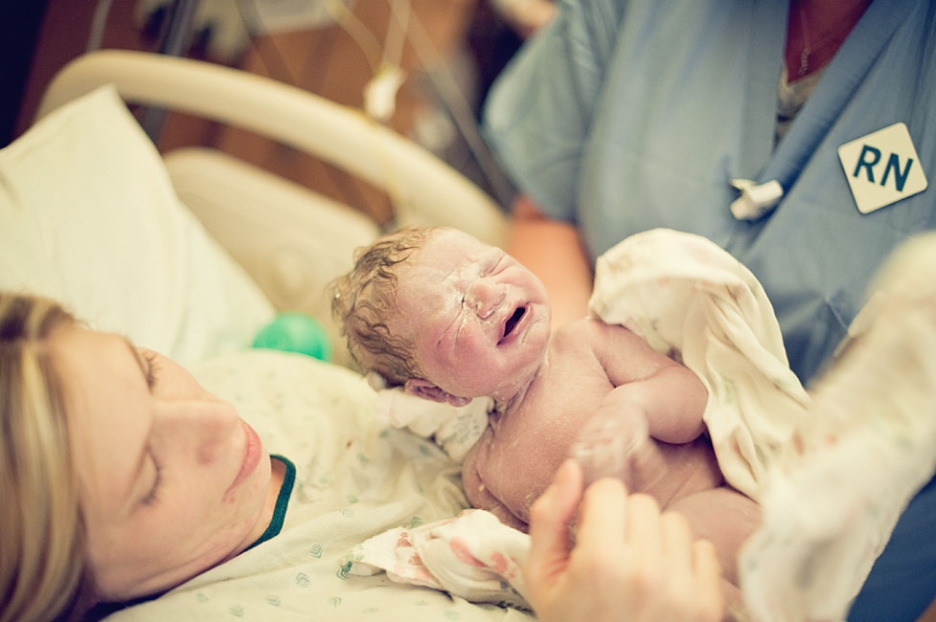 And the next week was the first week of school around here, and we were busy with all that goes along with it.  But I think we actually have two or three participants in the sew along now so it's time to get serious!  I am going to modify the timeline and bump the construction date out into late October and set the check-ins to be every other week instead of weekly.  This is supposed to be fun, and it was feeling too much like work.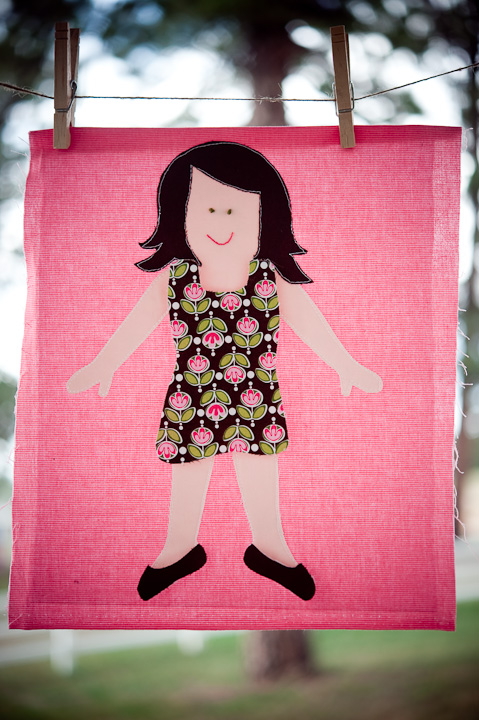 This week I completed two pages.  I'm a little disappointed in how my book is coming together.  In my head everything was way cuter.  For the doll I used the Flat Emelie tutorial from Moda.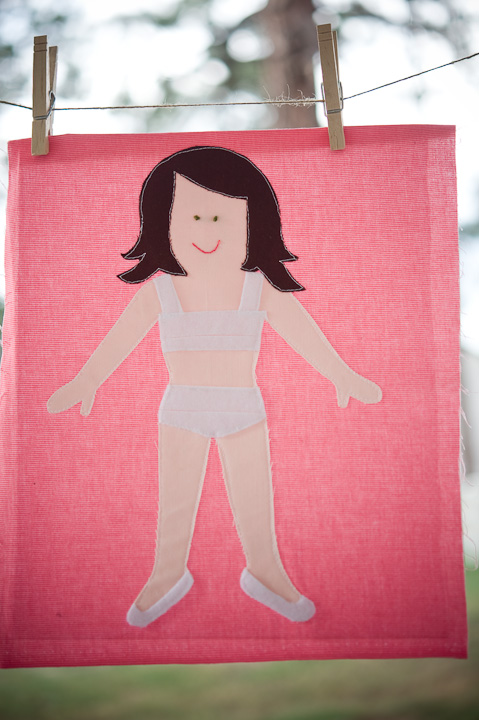 I'm super disappointed that the size of the outfits didn't work with my original clothesline page plan–I'd really wanted to have a tree that the clothesline was strung to, but the outfits are just too big (or page too small).  I bought the tiny clothespins at JoAnns in their wooden dollhouse accessories section.  I sewed them onto the page to keep them from getting lost, but did attach a couple of loose pins to the basket for extra fun.  Luckily it was a big bag, so Ellie can lose a few and we'll be okay.

When I planned out the book I envisioned all these cute little outfits with lots of details, but I'm a little burnt out so I did very basic clothing.  I figure I can do up some super cute outfits as a birthday present or separate Christmas gift.