You'd be forgiven for assuming that I don't actually quilt anymore!  But I actually have been quilting occasionally, I just keep forgetting to blog about it!
This farm fresh quilt was finished a couple of months ago, but I photographed it for the first time last night.  I didn't edit the photos at all because I wanted to share just how crazy the light was last night at 5:00.  The smoke from the Waldo Canyon Fire was filtering the sunlight and it looked like gorgeous sunset 8pm light three hours early!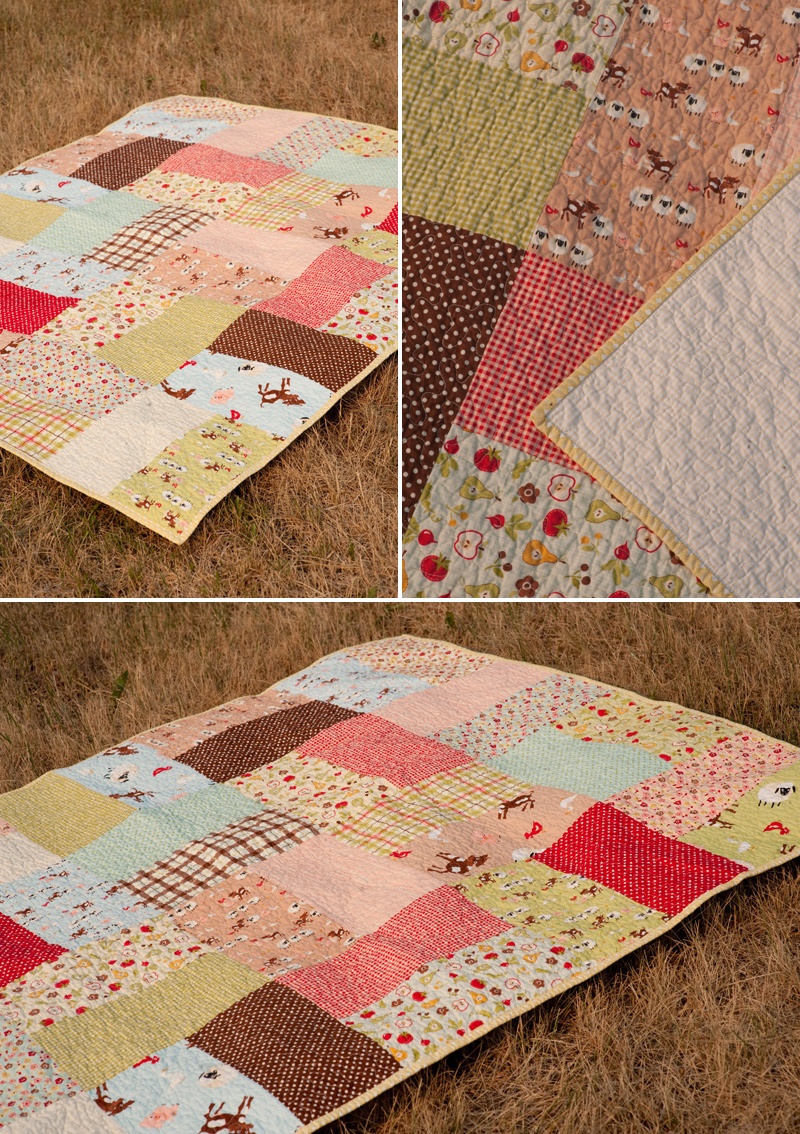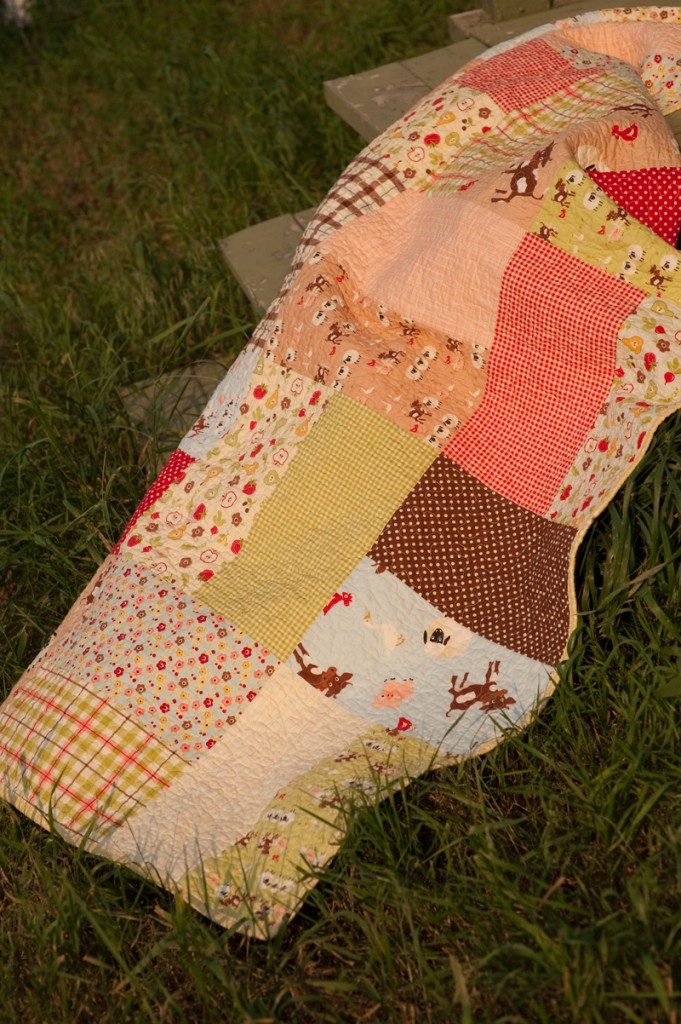 A couple of weeks ago I finished off this quilt top that is just waiting on quilting.  It's a trip around the world, which I've wanted to make since I started quilting.  I don't have any quilts without pink, and needed a 'boy colors' quilt for the studio.  I used the Eleanor Burns Quilt in a Day method in the full size and it was fantastic.  Now to piece the back and get this puppy quilted!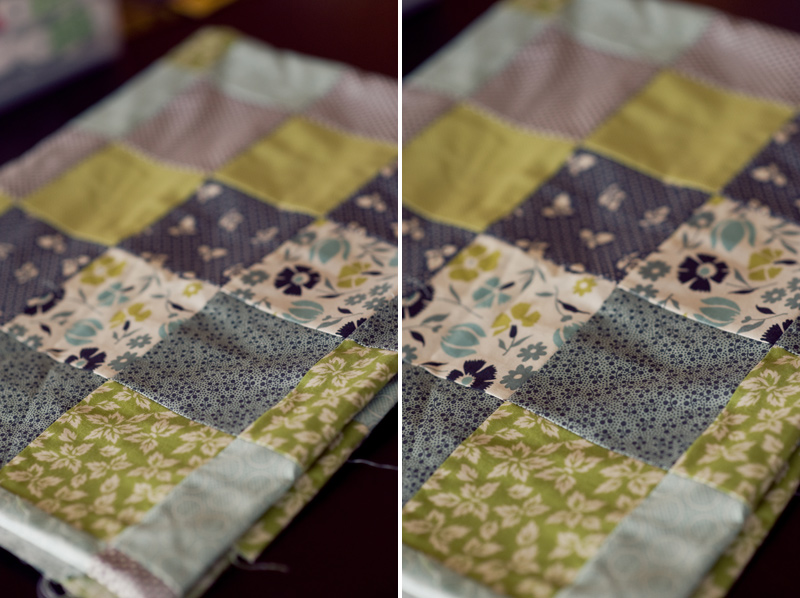 Currently in work is this very simple patchwork quilt from a fat 1/8th bundle of Loulouthi, inspired by this from Blue Elephant Stitches.