One of my closest friends is having a baby boy next month, so this baby makes the cut–I dug into my precious Sarah Jane stash for his quilt!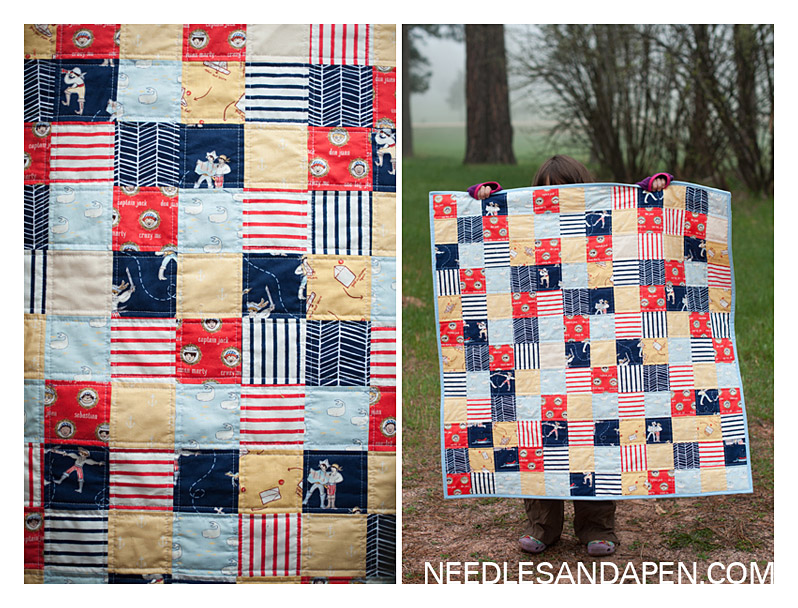 I love the Out to Sea line, and used it for the majority of this patchwork quilt, adding in another favorite, the yellow paper hats fabric from Sarah Jane's Children at Play line, a tan solid, and a navy herringbone to help round out the textures.  I used 3 1/2″ squares for 3″ finished blocks.
After washing, it crinkled up beautifully–I love the quilts when they're washed and crinkly.  I can't wait to see that little baby boy on it!