I made this for a playdate yesterday, so I had a batch of pumpkin seeds left over.  It's always hard to decide how to cook my pumpkin seeds, whether to go classic with oil and salt, or fancy it up with spices.  For our first pumpkin seeds of the year, though, I decided to go with this family favorite.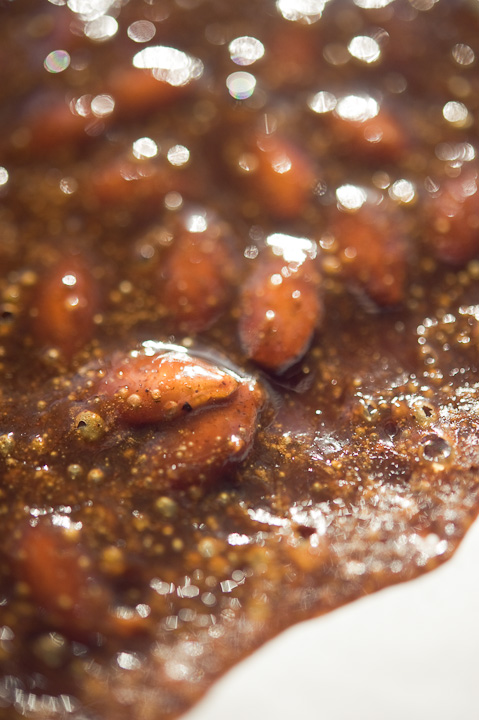 Spicy Pumpkin Seed Brittle
Ingredients:
pumpkin seeds (rinsed and dried)
4 T butter
1 cup brown sugar
2 T molasses
1/4t red pepper (if your family isn't a big fan of spicy, drop this to 1/8th)
1 1/2t cinnamon
1/2 t nutmeg
1/2 t allspice
1/8 t garlic powder (just trust me on this)
dash pepper
1/4 t salt
Directions:
Preheat oven to 325.  Combine butter, brown sugar, and molasses in a sauce pan over medium heat.  Once the ingredients have combined, add in the spices.
Line the bottom of a pan with parchment paper.  Sprinkle the pumpkin seeds over the parchment paper and then pour in your sugar/spice/butter mixture.  Place in the oven for about 20-30 minutes.  (This is the hardest part–you want the pumpkin seeds to cook, but you don't want the sugar to burn.  I don't think I've mastered this yet and it seems to depend on how moist your seeds are, but if you get this part down to a science, let me know your trick!)