This quilt originated last winter, when I pulled a stack of fabrics for Ellie's stroller quilt but realized they clashed with her stroller.  I loved the colors together, and with the tumbler die from Accuquilt and my friend's borrowed cutter, this quilt was born!  The top went together quickly, and I decided I wanted to pebble quilt it on a long arm.  This is when things slowed down.  Badly.  It took 3 hours for me to do 1/5 of the quilt top and those 3 hours were painnnnnnful.   The combination of the bed sheet back and the circular motion meant I would sew for approximately 45 seconds before the thread would break and I'd have to rethread the machine. The quilt then sat in a pile for many months!  Luckily a pro long arm quilter came to my rescue and finished this bad boy up for me, and it now lives on the sofa where it is most loved.  It's a big one–just shy of twin sized, which is my new favorite size because everyone in the family can sit under it together.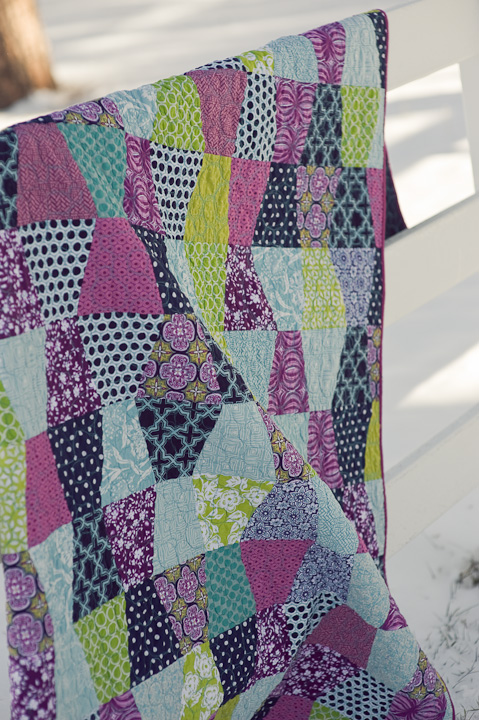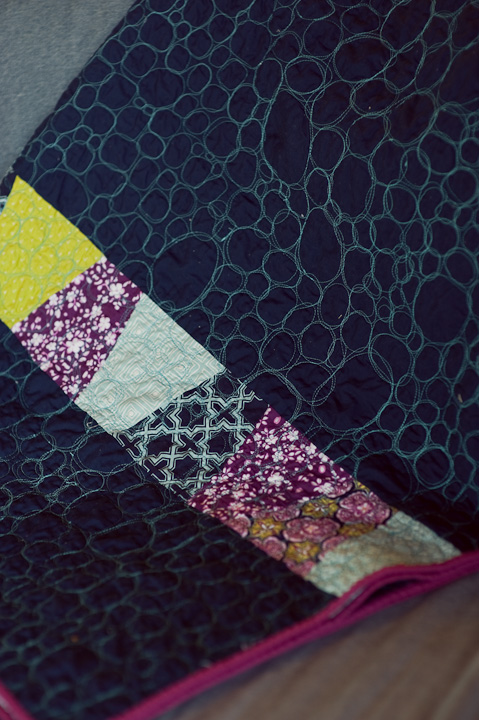 On the back side I included a strip of tumblers.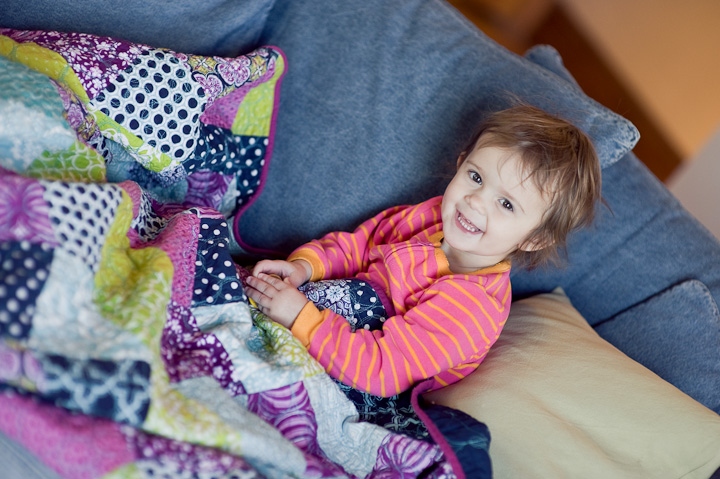 Where the quilt is usually found…covering one of my babies!