I'm late blogging these–I took these pictures right before we all came down with Super Virus 2012.
I love the way this one came together.  It's still a bit big on her, but should fit well late this summer.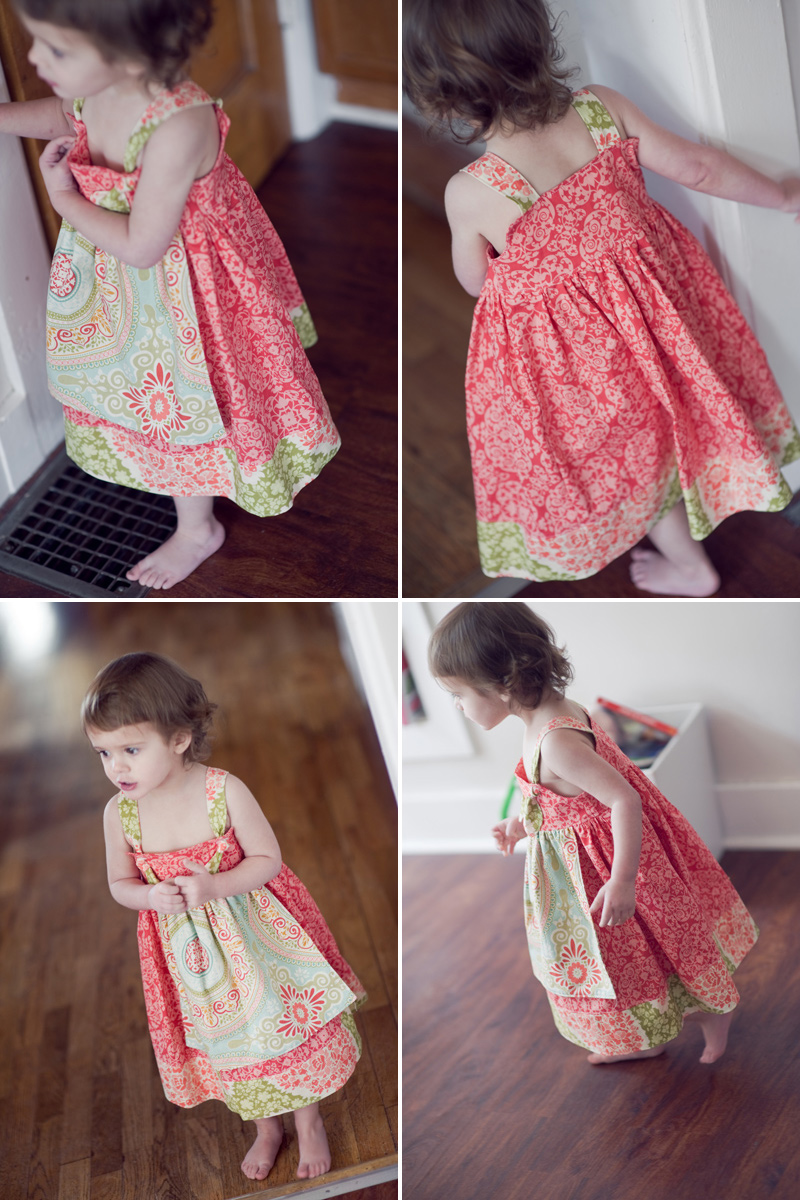 And another sandpiper top from the remaining fabric–I love that pattern!!!!